Posts Tagged 'Spartans'
Here is a look back on Burianek's first speech to his Spartans and their reaction to his inspiring words.
Coach Jason Burianek gets the much-coveted Gatorade shower after the Missouri Baptist University Spartans recorded their first victory in the history of football at MBU Saturday afternoon, Nov. 1. Even though it seemed long in the making, it couldn't have come at a better time as the Spartans played in front of a large crowd at Homecoming. The Spartans beat Haskell Indian Nations University, from Lawrence, Kan., by a score of 34-10.
The Missouri Baptist University football team took the field for the first time in the school's 50-year history, and the MBU community was there to see it happen.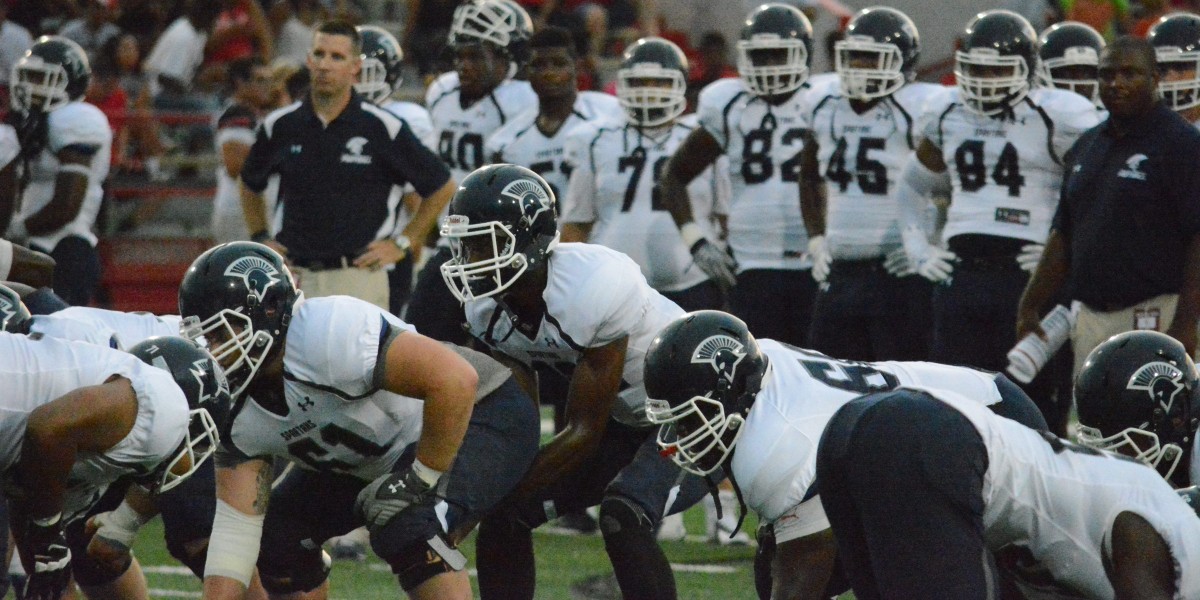 Photo by: Reid Cure