Posts Tagged 'Shine On'
It's never easy when it's time to say goodbye to your job, your university, your colleagues and your students, but for one beloved English professor who has been at MBU only a few years, that time has arrived.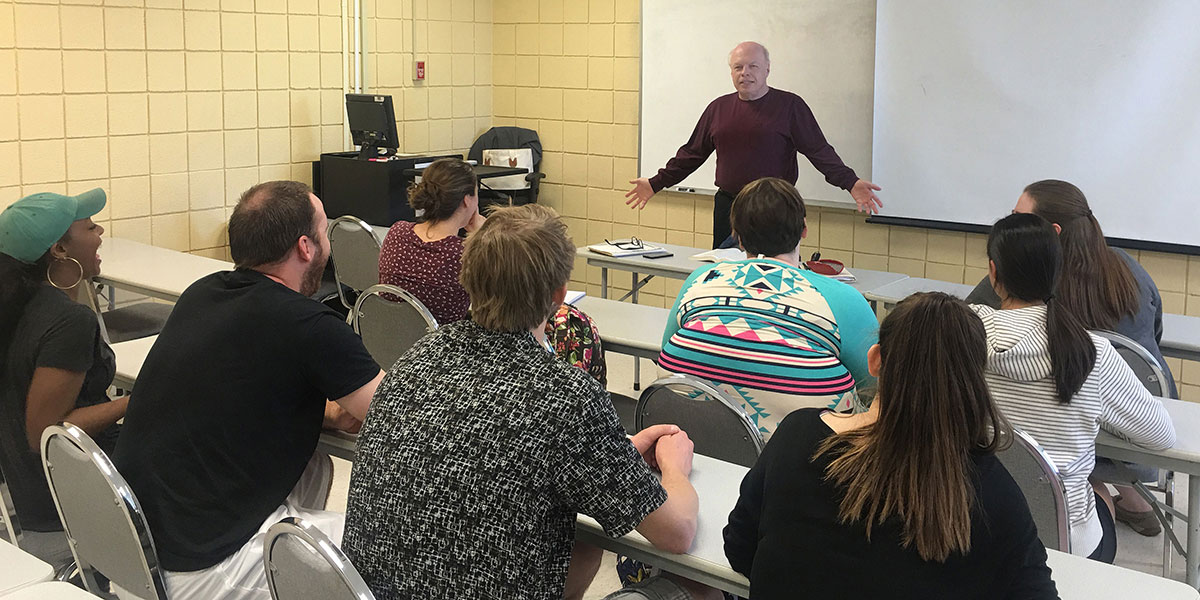 Photo by Madison Mabrey
The MBU Institute for Leadership, in its second year on campus, offers students an opportunity to build leadership skills and interpersonal skills.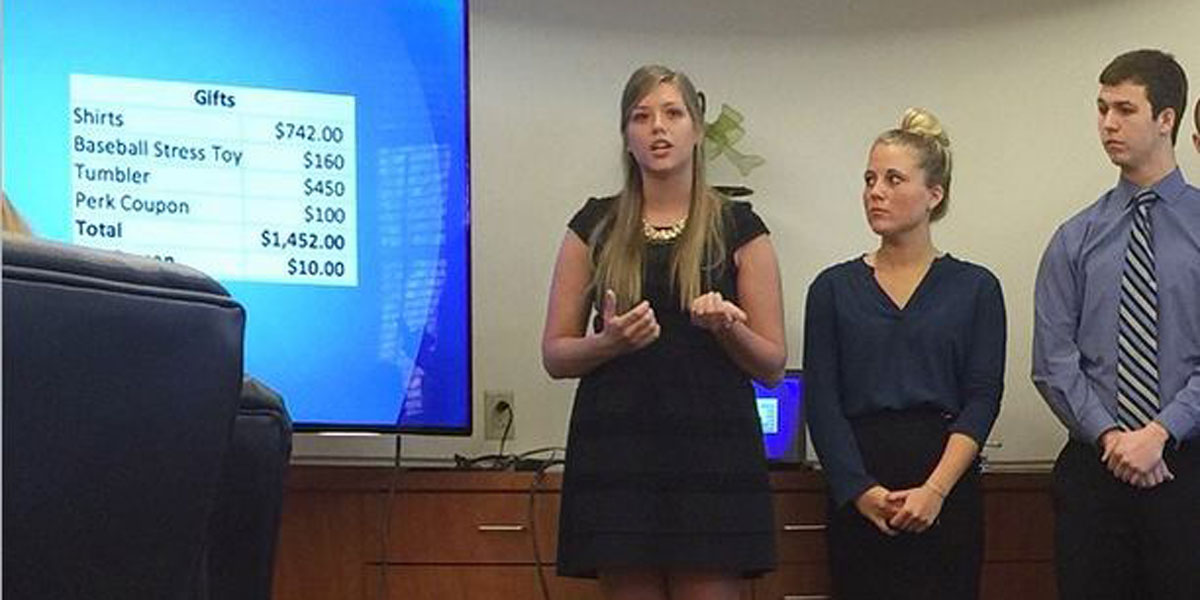 Photo by: Bryce Chapman
MBU Institute for Leadership members, Abby Wickham, Spencer Randolph and Jed Flemming present their service project ideas to Dr. Alton Lacey.