Posts Tagged 'sand volleyball'
The latest addition to the lineup of collegiate athletics at the university will be women's sand volleyball as players will be recruited for the sport that has caught on from coast to coast.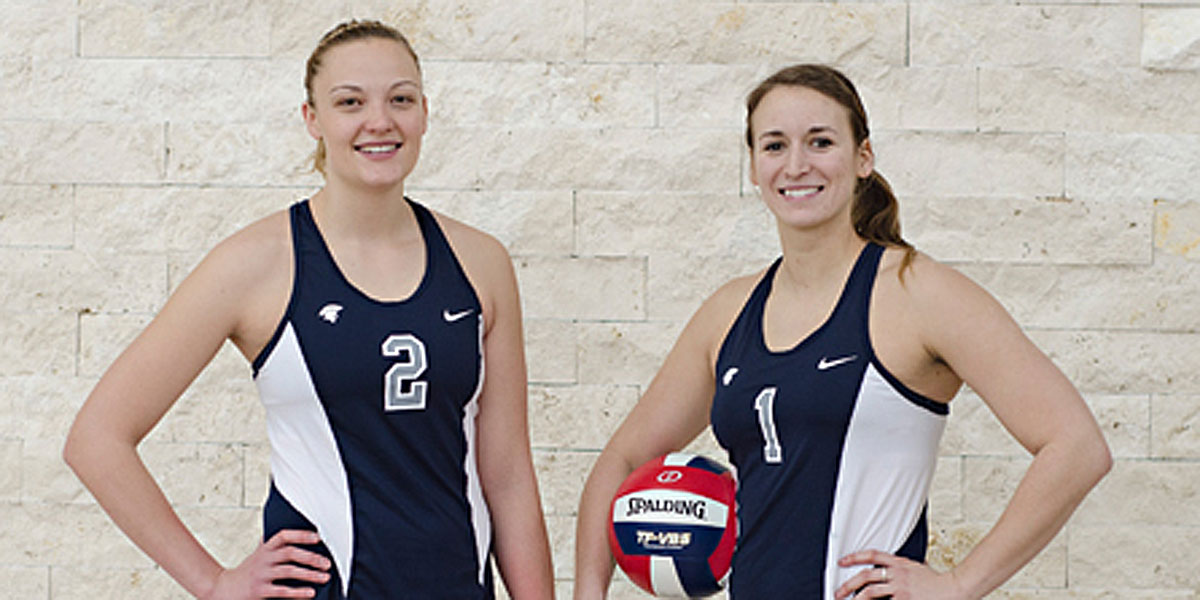 Photo by: Brad Cygan, sports information director
Players are being recruited to begin fielding a new women's sand volleyball team at Missouri Baptist University. Pictured are two of the volleyball program's top players, Hannah Carey (left) and Julia Whitfield (right).