Local band Bleach has come into the spotlight recently. The band is featured in multiple venues around St. Louis and Kansas City, opening for more seasoned bands as well as releasing their original music.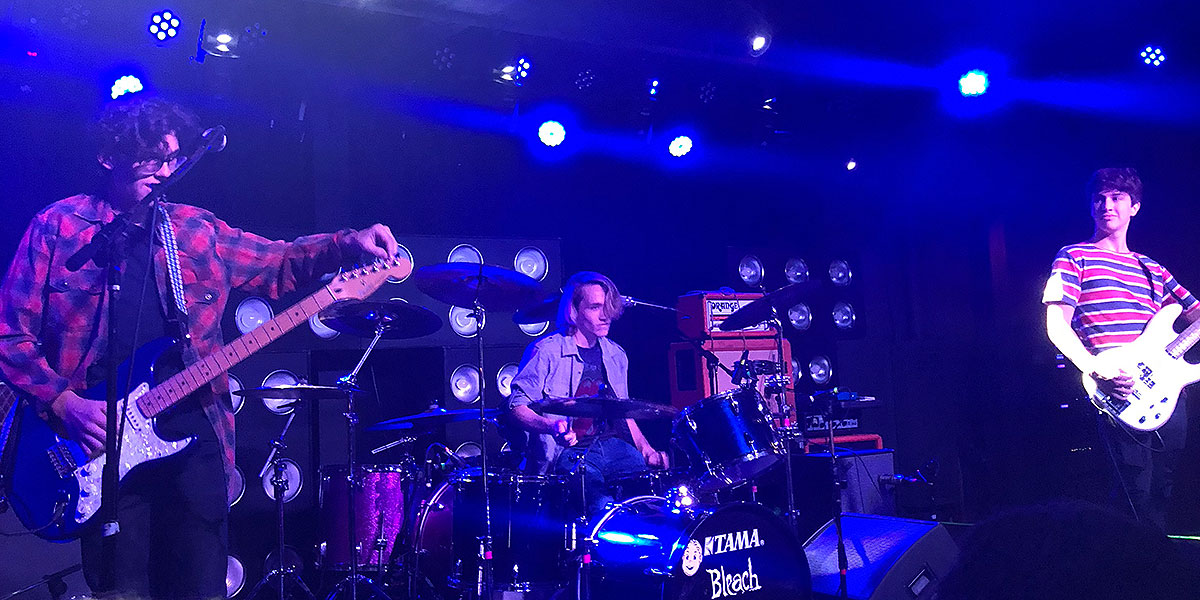 Photos by Sarah Broyles
Members of the band, Bleach (left to right), Jackson Steevens, Kaleb Mylenbusch and Lance Johnson, play a recent show in St. Louis. The band has been playing shows at several area venues recently, including opening this summer for Badflower at The Ready Room.