Rebecca and Jay Fox have a love for children that reaches far beyond their own family as they are now designated as a "safe family," which is part of a national  movement called, "Safe Families for Children," where families volunteer to temporarily host children in critical circumstances.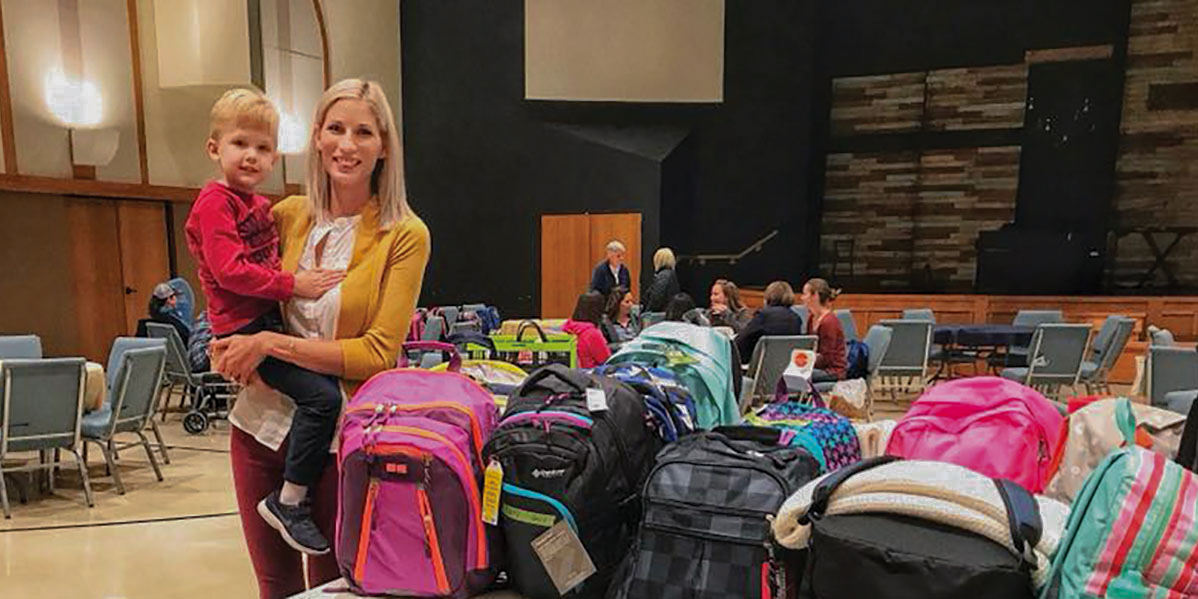 Photo by Rebecca Fox, Facebook
Rebecca Fox, founder of SafePacks, stands with her youngest son, Clayton, and several backpacks donated during a recent event. The organization is becoming so successful that storage for the backpacks has become a challenge.