Posts Tagged 'MBU track'
Georgia-born, Florida-raised and homeschooled with her five siblings, track athlete Ansley Little from Pacific, Missouri, has the ultimate dream of reaching the Olympic level.

Photo by Abigail Scanio
Ansley Little, a sophomore nursing major from Pacific, Missouri, and award-winning MBU track athlete, found her inspiration and footing on the pavement.
Katie Cline, recently hired to coach the Missouri Baptist University women's cross country and track and field team, brings what she learned as an MBU graduate into her new position in athletics.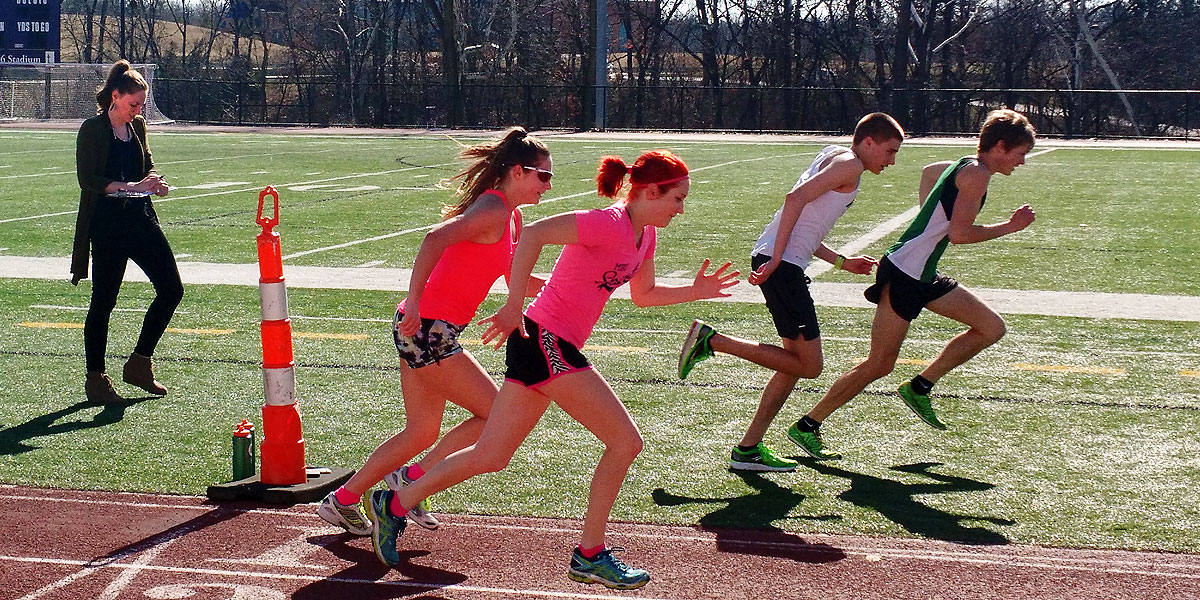 Photo by: Joshua Daugette