Posts Tagged 'Jazz Band'
The Missouri Baptist University Jazz Band has grown exponentially under the direction of Shane Williams, who leads the bands at MBU and teaches in the Fine Arts Division. For this band of talented student musicians, the sky is the limit.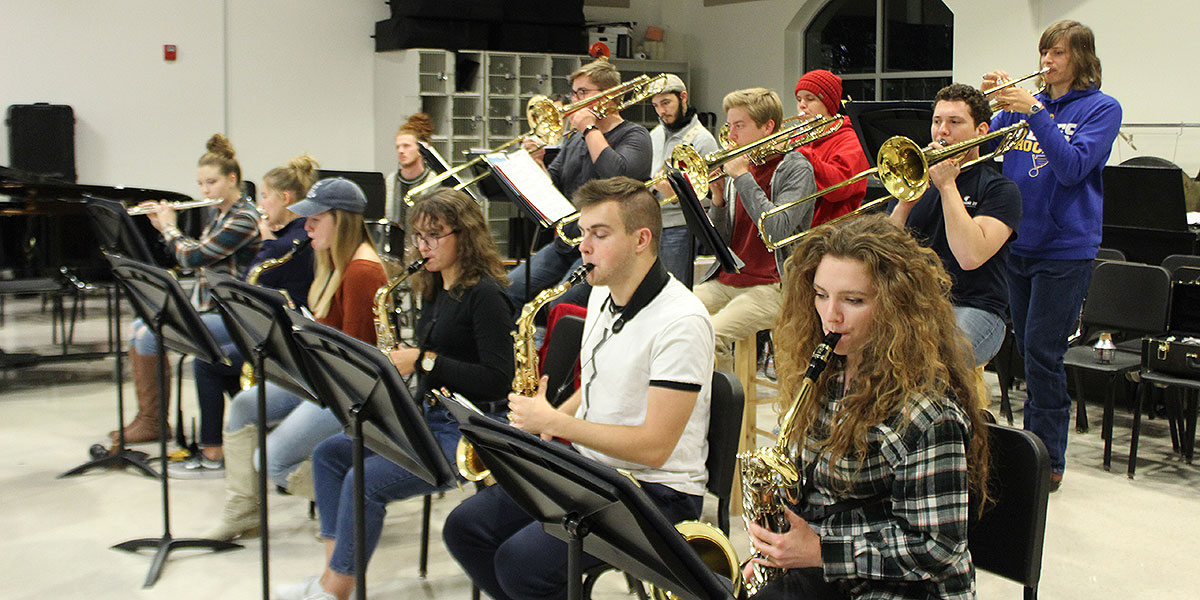 Photos by Peter Lee
The MBU Jazz Band rehearses for an upcoming concert. The Jazz Band performs Tuesday, Nov. 27, in the Perk following the Hanging of the Green festivities, and again Friday, Dec. 7, in the Mabee Great Hall, during a private show for donors that precedes the annual Christmas Concert.