Posts Tagged 'Haley Sandvoss'
ResLife hosted their annual Block Party on Saturday, Aug. 26. Students tie dyed T-shirts, visited the popcorn bar and closed the night out watching the infamous Mayweather vs. McGregor fight in thePerk.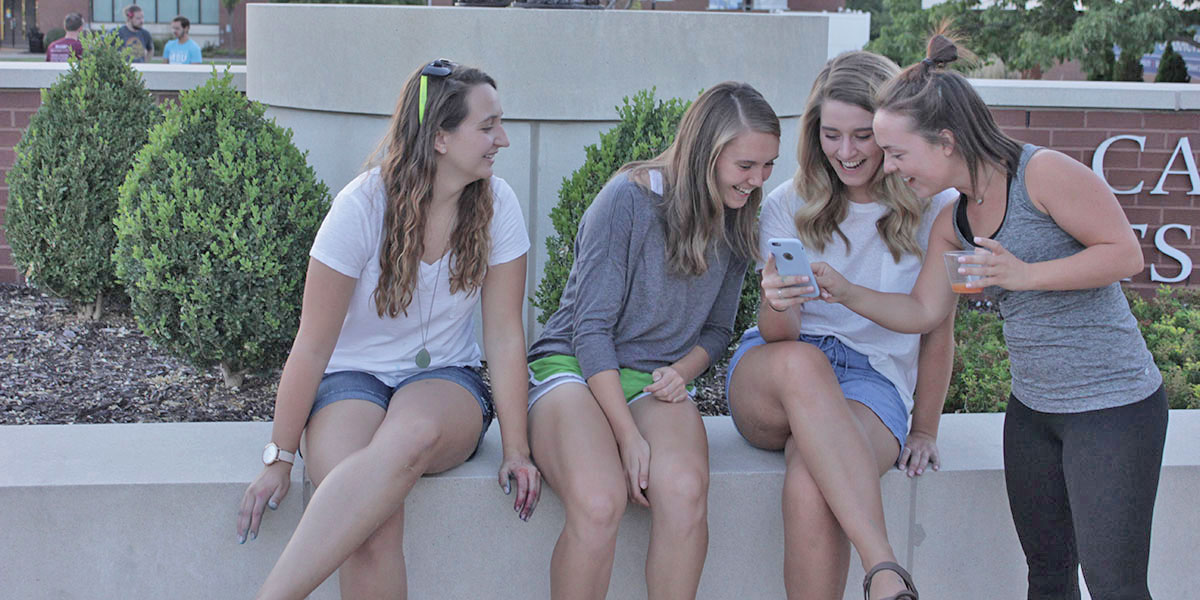 Photos by Abby Wickham
Rebecca Morrow, Cheyenne Anderson, Haley Birkner and Emily Morton enjoy the night.
Missouri Baptist is excited to now have its own football field and facility. With plans to continue construction and add a track in the near future all students, faculty and staff were eager to come together and participate in the dedication of this new addition on campus.