On-campus, Christ-centered organizations allow students the opportunity to connect and grow in their faith alongside their peers. MBU's FCA huddle meets at 7 p.m. every Thursday in the North Hall lobby.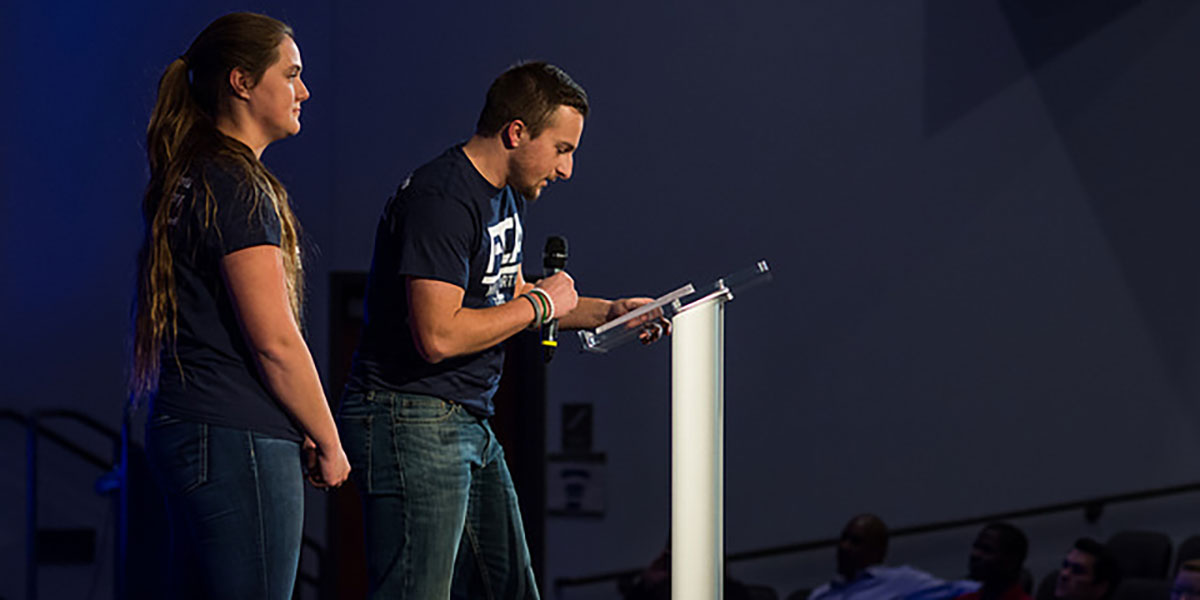 Photo from MBU Flickr
Junior Meredith Linn, history major, and senior Ethan Metzler, physical education major, encourage students to attend FCA for food, fun and fellowship. Linn is a member of the women's lacrosse team, and Metzler is a kicker for the football game.