With its uplifting message and quirky humor, "The Best Christmas Pageant Ever" tells the tale of a married couple and six delinquent children who must unite for the performance of the Sunday school Christmas play.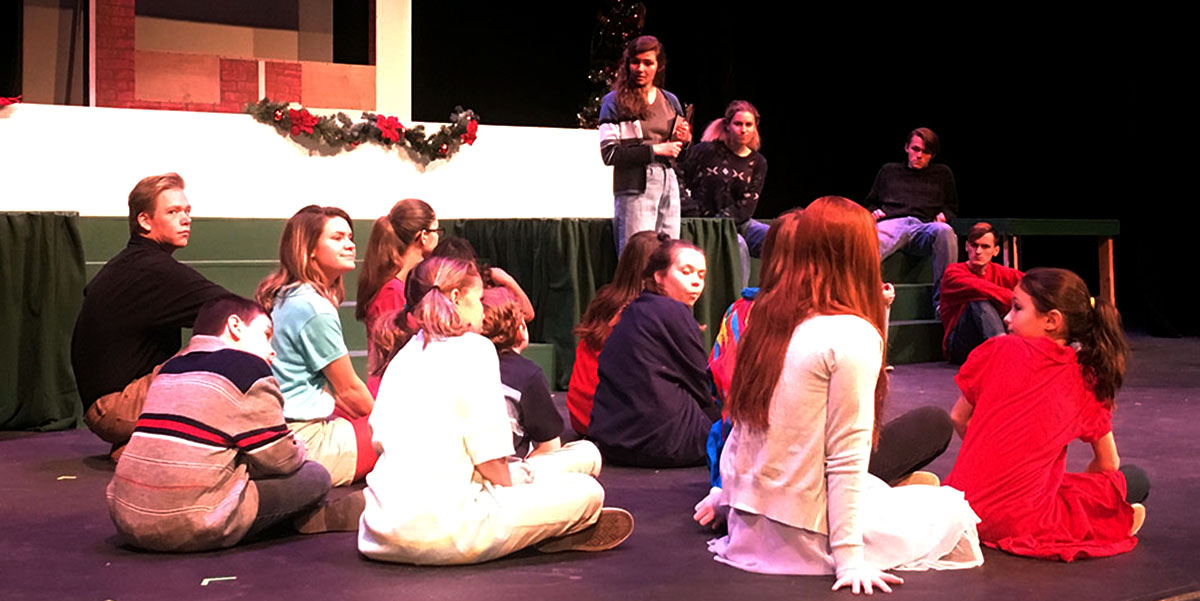 Photo by Madelyn Shotton
Student-director Rebekah Side leads the cast and crew of "The Best Christmas Ever" in rehearsal. The holiday performance opens Thursday at 7:30 p.m. with shows Friday and Saturday running 7:30-8:45 p.m., and Sunday is a matinée at 2 in the afternoon.