After flying through Chicago, theatre students landed in South Dakota for a conference where they competed for scholarships, auditioned for professional companies, attended workshops, saw shows from other universities and networked with theatre professionals from across the nation.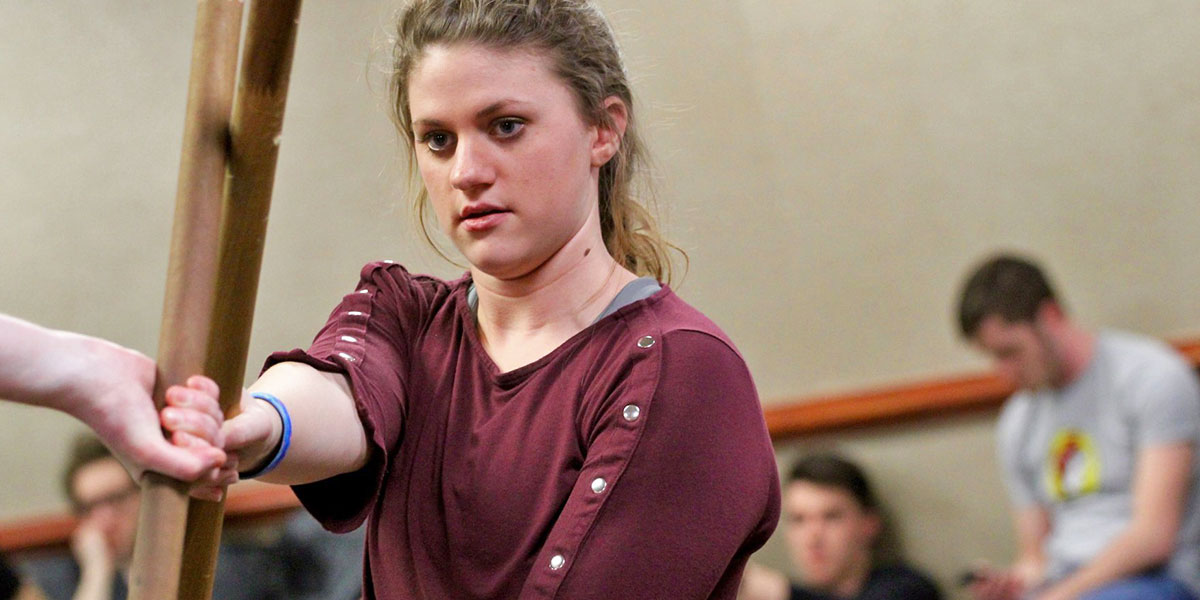 Photo by Tyler Gruen
Rebekah Side, a senior theatre and mathematics major from Chesterfield, participates in a quarterstaff stage combat workshop during the Region V Kennedy Center American College Theatre Festival earlier in the semester in South Dakota. The workshop taught students how to safely use staff weapons in theatrical fight scenes.