Stress for Success: This was the theme of a photo gallery assignment students in Missouri Baptist University's Photography class were given recently as they had exactly one hour to launch out across campus and capture images at different venues where students, faculty and staff members were congregating and doing the important things they do at this time of the academic year.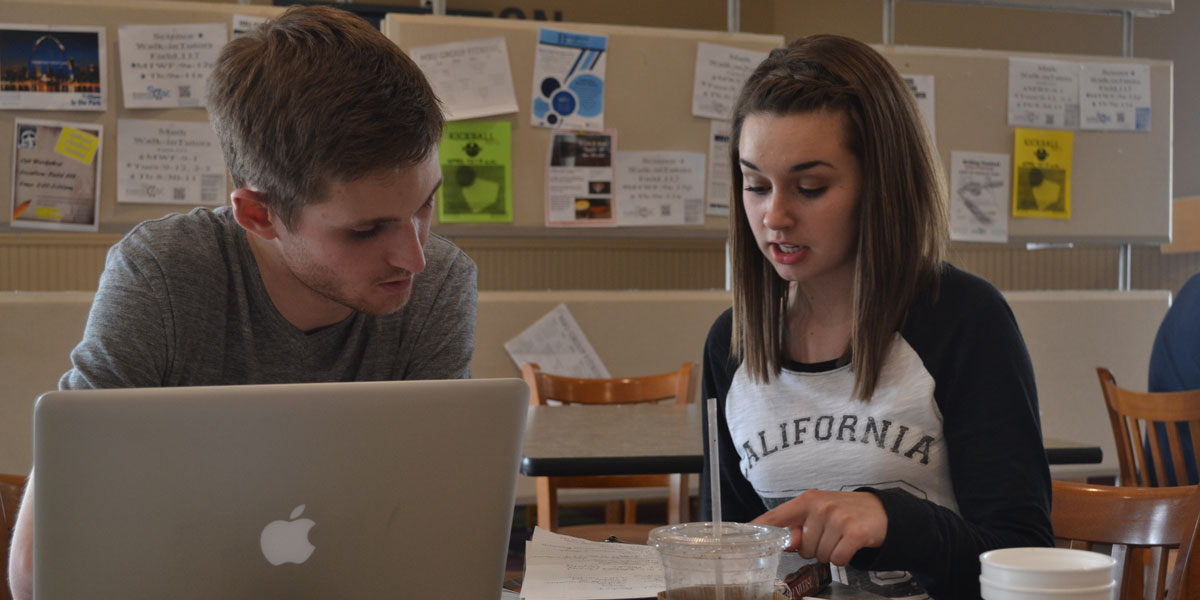 Photo by Lydia Millan
__________________________________________________
The end of a semester, particularly the end of the spring semester. It is one of those times of the year when students, faculty and staff members can completely relate to one another and empathize with each other because they are all under a great deal of stress and working extra hours. Students are wrapping up final projects, research papers and preparing for final exams. Meanwhile, faculty members are in a crunch to grade all those final projects and research papers, while preparing for final exams. At the same time, staff members are working tirelessly behind the scenes to prepare for the biggest day of the school year, graduation. So, this Stress for Success assignment offered several opportunities for Photography students to showcase their skills and capture an hour in the life of MBU during one of its most stressful seasons.
__________________________________________________