Few children doubt Santa Claus and his existence, but others risk their favorite toy to find out the true spirit of Christmas.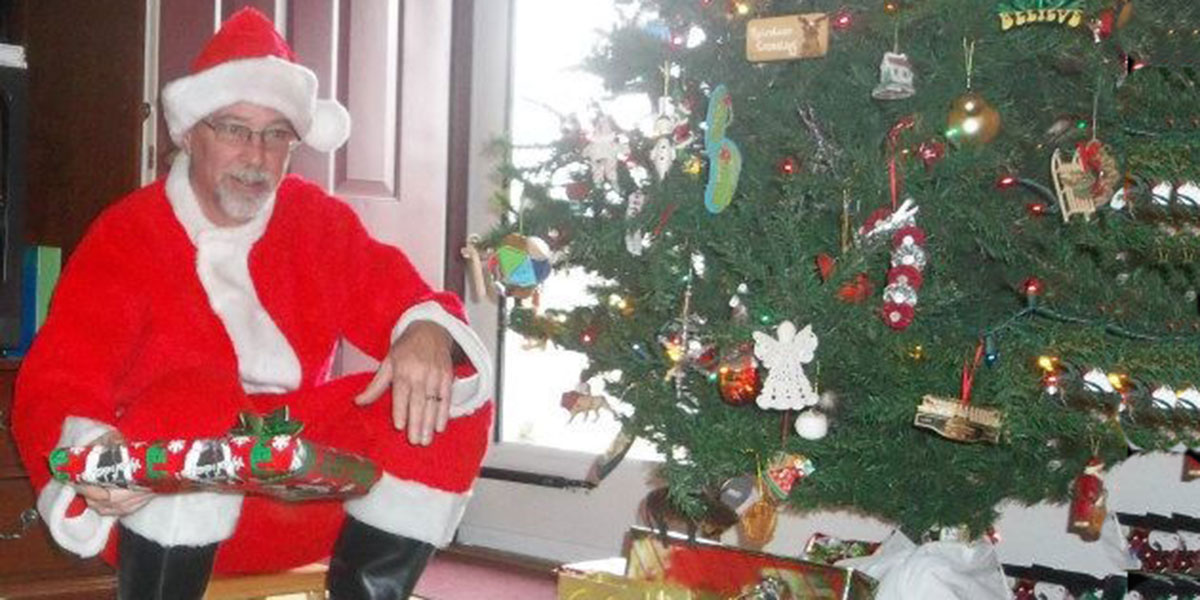 Photo by: Cassie Nesbit
__________________________________________________
It has everything to do with the spirit of Christmas.
That may be what most kids are told, but for me, that was just another name for Santa Claus.
My favorite holiday has always been Christmas, especially during the time I believed in Santa.
When I was 8, I had all the evidence in the world to believe Santa was true.
Santa left miniature, bendable figures of reindeer and himself on the roof one year as a reminder.
He ate cookies and drank milk we left him from the night before.
He would write us thank you notes regarding the cookies.
Santa even wrapped our gifts in paper we — my siblings and I — had never seen in our home.
Not to believe in Santa was just silly.
Except for one thing: the mall Santas.
"What is that fake Santa doing there?" I asked Mom.
The mall Santas never quite looked like the Coca-Cola Santa advertised throughout the holiday season.
I figured that could not be the real Santa, but other kids seemed to think so.
What if I was fooled too? What if Santa was not real at all? What if he was nothing more than an endless series of imposter mall Santas?
I was afraid to disbelieve.
I thought that would leave me on the other list; the bad list.
"He's making a list, checking it twice, going to find out who's naughty or nice, Santa Claus is coming to town."
I didn't want to be on that "bad" list.
I didn't want coal for Christmas.
I didn't want to be a bad kid just in case Santa was real.
Even though the song had a cheery tune, the concept was frightening for an 8-year-old.
"He knows when you've been sleeping, he knows when you're awake." Really? "He knows when you've been bad or good, so be good for gooness sake."
Quite a threat if you think about it too long.
Still, I wanted to know the truth, so I decided to test the spirit of Christmas.
I was not sure about other children, but I made my Christmas list months in advance.
Once the magazines from Walmart, Target or Toys 'R' Us came through the mail, I would begin my research.
I would star or mark each potential item, and go back to make my final decisions.
Then I would make my list, which only consisted of 10 items.
Believe me, I would have had more on the list if Mom and Dad made that an option.
I would put my favorite gifts near the top, to be sure those were considered first.
There was only one list my siblings and I could make, so it had to be perfect before we gave it to Mom and Dad, who would then mail it to the North Pole.
But I did something that no child would ever think of doing.
I purposely left my favorite toy off the list: the Furby. Only the real Santa would know I wanted this toy. After all, he knows everything about me, so goes the song.
The creature looked like Gremlins. Now, looking back, Furbies looked scary for someone so young.
Nevertheless, that was what I wanted more than any toy, and I left it off the list to find out if Santa was real or not.
If I had a Furby under the tree on Christmas Day, then Santa was real.
That was my logic.
The closer Christmas came, the more difficult it was for me to keep a secret and the more I was beginning to regret my test.
I really wanted that Furby, but I kept telling myself how I wanted to know the truth about Santa Claus even more.
Christmas Eve, I remember I prayed to Santa Claus before I went to sleep (did I mention I was 8?).
"Please Santa Claus," I said. "Can you please give me a Furby tomorrow?"
I cried that night, thinking I would receive coal in the morning from all my doubt of his existence.
When morning came, I was the first to get up and check my stocking in hopes that Santa had mercy on me.
Like every Christmas, the first one up had to wake all the others.
My siblings and I were allowed to tear apart our stockings and compare what Santa delivered specifically for us.
Dad would start making the biscuits and gravy.
Once we all ate, Dad would distribute gifts for one another.
Santa's gifts, the greatest gifts, were always saved for last.
The last gift was truly the best: it was a Furby after all.
I have no idea how Mom and Dad did it, but they kept the spirit of Christmas alive in their 8-year-old daughter's heart.
Was this the spirit of Christmas, Santa Claus or Mom and Dad?
Whatever it was, it was a wonderful thing.