I never knew how popular pumpkin spice was until I searched for it myself and found a seemingly unending list of options. Did you know there's a pumpkin spice deodorant?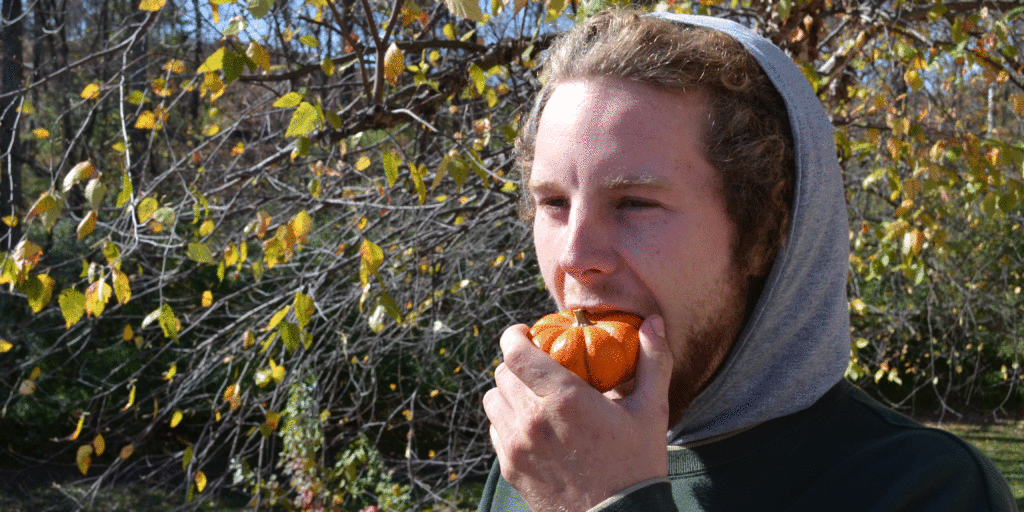 Photo by: Donovan Correll
__________________________________________________
By now you have probably noticed something while walking around your local grocery or supermarket. It's that time of year again, "Spice Season" as I like to call it.
Pumpkins line the store fronts along with corn stalks and scarecrows marking the arrival of autumn.
While waiting for a Bible study my girlfriend suggested that we go to Starbucks and get a pumpkin spice latte.
Now, I'm not a big coffee drinker in the first place, much less a Starbucks connoisseur.
Of course when I order I ask for a large cup size, to which my girlfriend adds, "He means grande."
Once I received my coffee with an interesting rendition of my name written on it, Donolun, I had my first taste of this legendary flavor called pumpkin spice.
I was not disappointed, it tasted just like a pumpkin pie with a hint of coffee.
A few days later I was walking through Target when I noticed they had pumpkin spice M&Ms on sale.
My curiosity was piqued as I wondered what other items in the store had been spiced up.
I whipped out my phone and Googled, "pumpkin spice products" to see what I could find in the store.
A website had a reasonable list of items that I could try to find in the store such as candies, nuts, breakfast foods and air fresheners.
I was able to locate most of them already on the shelves while others are yet to be released.
Once I returned from the store I did a little more research and found that there is even a pumpkin spice protein supplement, foot powder and deodorant.
Upon further research I found even more items that had been spiced.
It has even inspired a movie trailer spoof.
When is too much pumpkin spice enough? Perhaps never.
Personally I like to take things in moderation and believe that the phrase "Too much of a good thing" holds true when applied to anything.
So, if you love pumpkin and want to spice up your life, you need to check out your local grocery store, supermarket or cosmetic store to see their choices for this fall.
And let me know how that pumpkin-smelling foot powder works out for you.