We certainly do not need to be defined by our past, but at the same time we are inclined to recognize that our past informs who we are today, and who we become tomorrow. The experiences, actions and influences during our time growing up leave lasting impressions on all of us. So our question for today's team blog, written by students in a journalism writing course at MBU, is this: What moments from your childhood have defined the person you are today?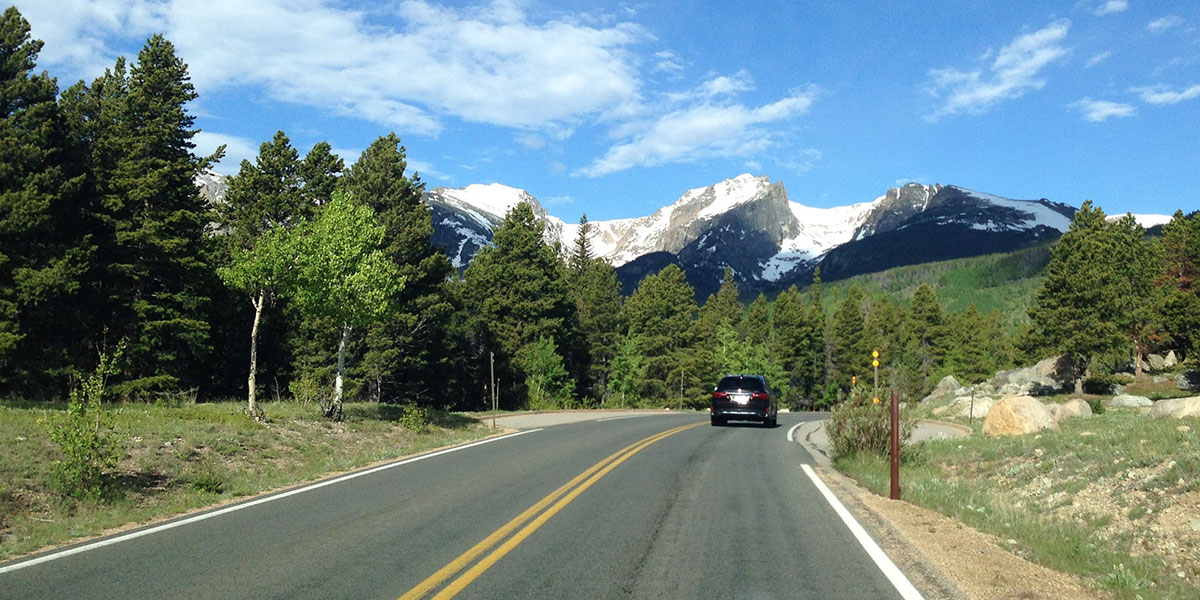 Moving through our personal history is often like driving down a road on a great adventure, being able to reflect on the sights we have seen behind us and at the same time anticipating what might be around the next corner.      Photo by Emma Tihen
My Grandfather and the Game of Golf
By TRISTON BUCKLEY
Family history and influence are some of the key factors that guide us in the process of shaping and evolving into the people we develop into.
When we are young and have little idea of how the real world works, we look closely to the environment we live in and the people closest to us to try and develop our own individual identity.
With such a limited amount of comprehension of the world around us as kids, we pay more attention to friends, family and peers with so many different key personality traits, because it allows us to get a different perspective and way to approach life.
For example, when I was very young I had a limited amount of comprehension of how the world worked, but one of the few things that I did seem to understand more easily than others was sports. This was due to the amount of time and attention sports were given by the people in my family.
My dad was very much into football, golf, basketball and soccer. My mom and grandma were very good tennis players who played frequently and had a lot of success playing competitively.
And my grandfather was an accomplished golfer who played basketball while also being successful playing baseball during college.
After being introduced to the world of sports I was able to develop some of the real world comprehension that I was so eager to understand, and sports began to become my world.
I would pay close attention to these sports, watching Trent Green and Dick Vermeil lead the Kansas City Chiefs to victories every Sunday, and watching Tiger Woods sink pressure putts to win major tournaments in his signature red shirt, all while developing my passion for sports.
Because of the influences I had so early in my life, and being the active and energetic child I was, I began to participate in the various sports that I found most interesting, attending seasonal athletics camps for various sports.
But most impactful out of all the influences in my life was ultimately my grandfather, who had the most significant effect on me and would shape me into the student-athlete I am today.
It was the immense love and passion my grandfather had for the game of golf that affected me the most and would ultimately shape the future that I wanted, which includes playing varsity golf here at MBU.
Playing golf with my grandfather growing up allowed me to see a side of the game that I fell in love with. He was my biggest role model, the most impactful influencer during my childhood, and he offered the most important contributions in shaping my own personality traits as I moved into adulthood.
_________________________________________________________________
Jefferson Got It Wrong
By MORGAN KROMER
As a child, the thing I remember which brought my family together the most was traveling out of state to visit family, and in doing so, going off-route in order to visit historic sites.
I grew up in what most people would label a "volatile home," as there was hardly a day that went by which did not include explosive fights between my parents.
But when my younger brother, my mom, dad and I packed into the red Chrysler Town and Country minivan and headed into the unknown, things would change, and for the moment we were the perfect facade of a happy family, sometimes believing it ourselves.
Yet as I got older, the trips started including their fights, then the trips became less frequent, the fights became scarier, and I became invisibly depressed.
But my parents, no matter how much they could not get along with each other, refused to let me drown.
I went to therapy and started to open up about how I felt, and the message I got was loud and clear — I may never be completely intoxicated with joy ever again, but more importantly, that is not the goal.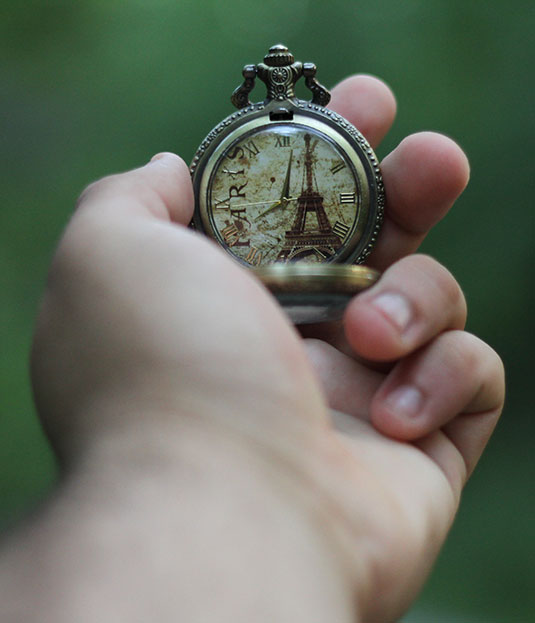 The pursuit of happiness, while maybe a fundamental human right according to Thomas Jefferson, is a ruse, all I actually have to do is take it one step at a time, learn how to manage the emotions I actually do feel, and be grateful for the blessings I have.
So, if I ever go to Jefferson's Monticello with one of my now-divorced parents, I'll admire it for its beauty and the man who made it, but I'll also know the only thing the endless pursuit of happiness brings is sheer insanity.
Gratefulness, kindness and the simple smile to a stranger, on the other hand, can never go wrong.
_________________________________________________________________
Serving Jesus as a Child Brings Growth
By KATE GOODBERLET
Thankfully, I was blessed with a memorable childhood marked with a godly upbringing, steady family connections and many situations that have defined who I am today.
One of the situations that defined who I am today was growing up in a church with parents who encouraged me to serve like I was directly doing everything for the Lord and His glory.
Learning from a young age to serve the Lord and His people has shaped the person I am and want to be every day.
An aspect of my upbringing I have grown up to appreciate is following through with commitments even if I really did not feel like pushing through.
I learned when I was just a child to take responsibilities seriously, that life is not always easy or fair, and circumstances do not always go the way you want them to go.
Another part of my childhood I have grown to appreciate is how my parents disciplined me, because it taught me that when I make a mistake I have to live up to it.
All of these factors have shaped me into the person I am today and are values I plan to bring into the future to continue bettering myself in order to be the person God created me to be.
_________________________________________________________________
Struggles Become Life Lessons
By EMILY RETZER
My childhood was full of ups and downs. That's why I am the way I am today. I am grateful for a lot of the life lessons I was taught at a fairly young age. 
I owe everything to my dad, he has been my biggest supporter in everything I do. My parents divorced when I was 6 years old and my mom wasn't really around for my childhood. My dad played both roles raising my siblings and I. 
Having divorced parents definitely made me grow up a lot faster than the average child. I think that is why I am so independent with everything in my life because I had to be when I was younger. 
I continue to learn from my childhood to this day. Growing up with only one parent was tough sometimes but it's made me into a hard worker and really strive to be the best version of myself.
My dad inspires me to keep pushing myself and I hope to be like him when I am a parent. 
Younger me would be so proud of where I am today.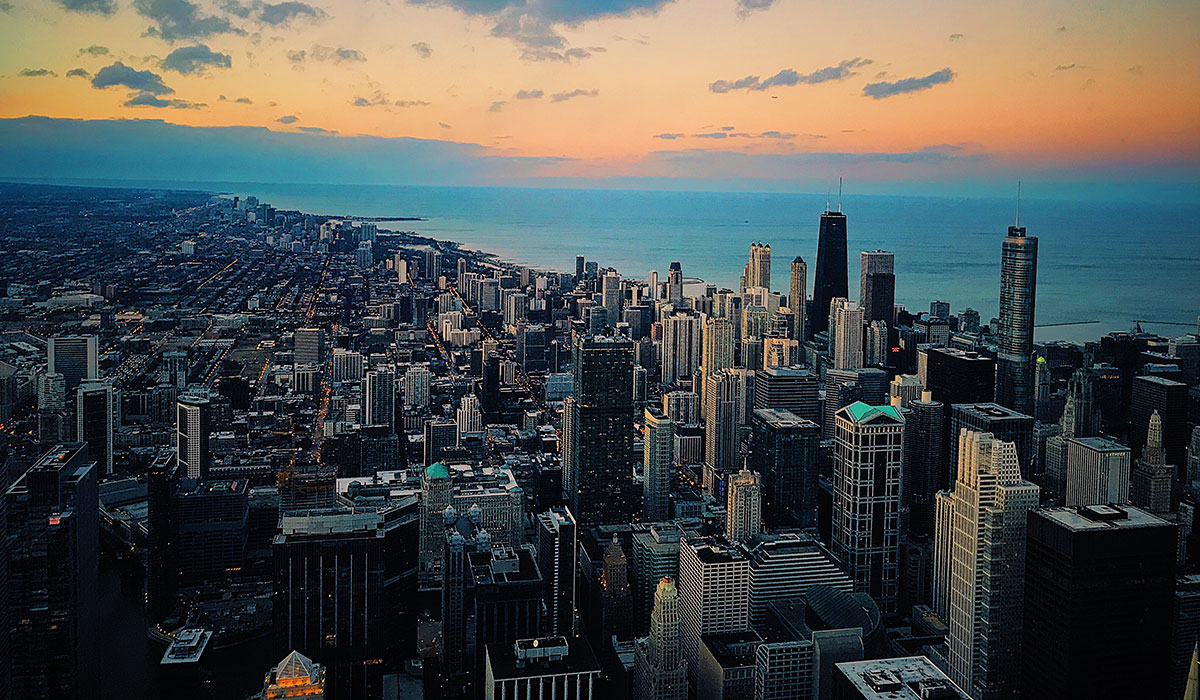 When we think of history we often think of cities like Chicago which grew from small outposts in America's westward expansion to some of the most powerful and influential cities on Earth. But what does looking back at our own history do for us a humans?       Photo by Sarah McGowan