Once in a Lifetime
Students, faculty and staff members at Missouri Baptist University gathered on Aug. 21 to view the total solar eclipse, a remarkable experience which has not occurred in the United States for 38 years.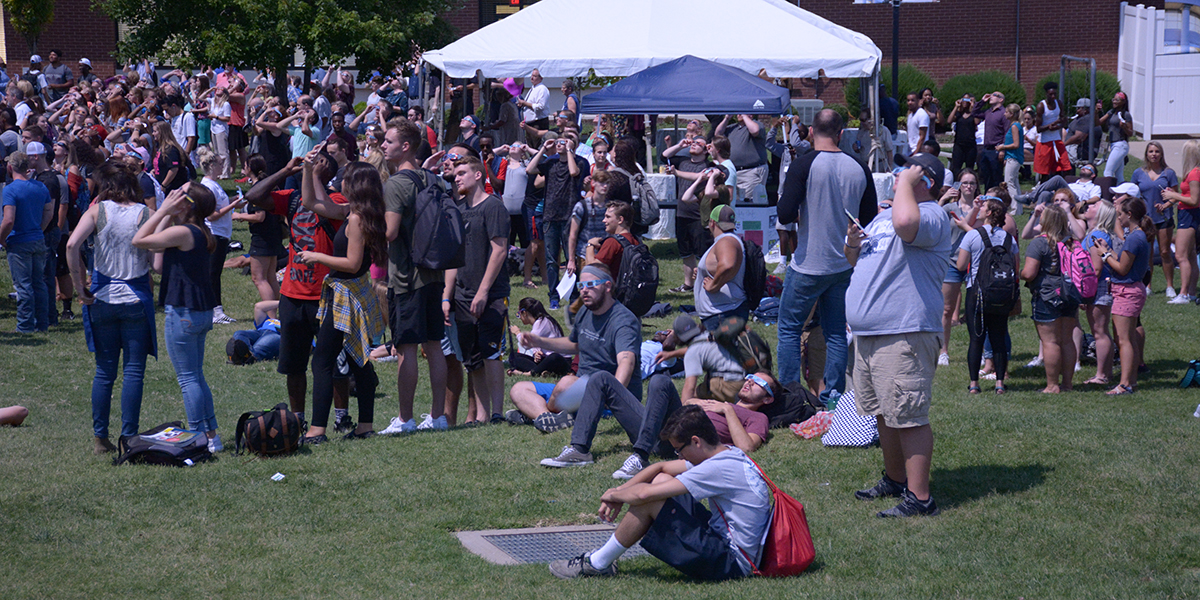 Photos by Eduardo Maia
Students with their special glasses on expecting the "Great American Eclipse," which lasted  about 45 seconds.
Tags: David Khoury, eclipse, EduardoMaia, Luka Milcic, MBU Timeline, media, Murillo Ferriello, Rafael Rangel

Eduardo Maia
Eduardo Otero Mendes Maia is a staff journalist for MBU Timeline, majoring in journalism. Maia participates in the men's soccer team at MBU. He is from Rio de Janeiro, Brazil, and has been living in U.S. for three years. Maia enjoys spending time with the other Brazilian teammates, playing soccer because it makes him feel closer to home. After graduating, he looks forward to finding a job in the U.S. at a respected journalism company.