Summers are typically for relaxation and preparation for the coming school year. In my family, summer was a time for hard work, faith and traveling as we piled in the family van and set out on our annual missions trips in the U.S.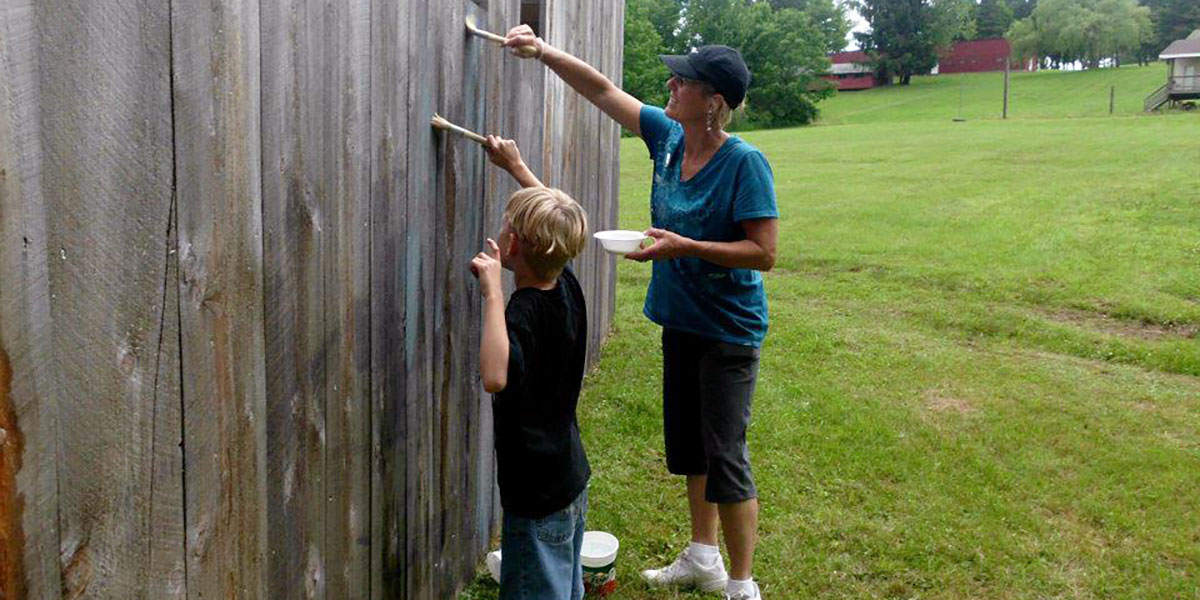 Photos provided by Diana Stevenson
Dayton Stevenson, 6, helps his mom, Diana Stevenson, paint buildings at a Christian children's camp in Pennsylvania. It was a typical summer scene for our family as we worked with various missions projects every summer growing up.
__________________________________________________
I never had a summer. More accurately, I never had a summer at home. Not until I was 17.
From the end of April to the beginning of October, my family spent their nights in random hotel rooms or strangers' homes, and days in homeless shelters or on the streets.
Most think of summer as a time to work on their tan, catch up with old friends and go sightseeing, but for the Stevenson family, summer had a very different meaning.
Beginning in January, our summer would start being planned out, which states we would be traveling to, what missions projects we would be working on and, mostly, preparing our hearts for the long journey that lay ahead.
I am the fourth of six children, and from the moment I was born my family has had a concert ministry, Get The Joy Ministry.
With all the belongings we could pack into a 15-passenger van, my family of eight would set out on the road for four months every summer to travel the entire East Coast doing missions projects, concerts and community outreach.
Packing our lives into travel size suitcases, the only possessions we had for the summer were the ones we had fit in at the start.
I've never quite considered myself a "missionary kid" but those four months every year were some of the most challenging, beautiful and life-altering I have ever experienced.
Despite our best efforts, my family was far from perfect, and being together so much took its toll; tempers were tested, boundaries were pushed and many arguments erupted throughout the four months.
Never having any roots during the summer was both a blessing and a challenge. … I got to see and experience things that most kids don't. But during a time when most kids our age were relaxing, I was being physically and emotionally pushed to the limit.
Running on little to no sleep, standing on our feet for 16 hours at a time and being emotionally drained day after day was no easy task, but it made me who I am today.
There were days I would go to sleep in one state and wake up in another, never quite sure where I was but knowing I was there for a reason; God's reason.
It was the people we met who affected our summers the most. I grew to rely on complete strangers to be the support system and strength that I needed during those months.
Every summer I was reminded that no matter who they were or if I had ever met them before, brothers and sisters in Christ were family, and I had a family that encompassed the entire world.
I found beauty in the small moments of a typical day. A smile could dig deeper in my heart than some of the greatest tasks we could ever complete.
It was the inane projects that had the most impact on my heart, giving me the most joy, things like spending time with the children in nursery, serving meals to the homeless or just cleaning the churches.  
The smallest moments, the most innocent gestures, are always when I saw God move the most. Not in the powerful concerts or alter calls, but in the moments we took to talk to someone or help them up the stairs.
I could not tell you her name, I could not even tell you what town we were in, but what I can tell you is that my brothers took the time to carry her and her wheelchair up the stairs so that she could sit in the sanctuary during our concert, and that night she came to know Christ.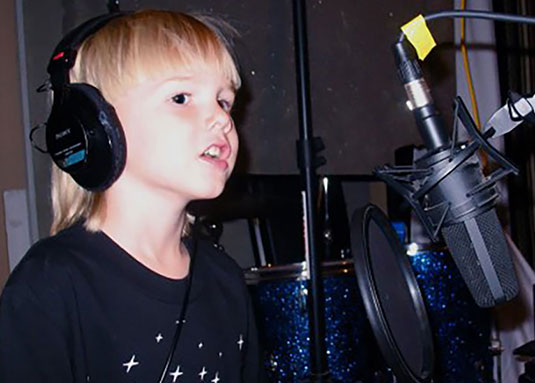 She was an elderly woman who had refused Christ for so many years, but that night God had a different plan for her life and we were blessed enough to watch Him work, and He did it in his perfect timing.
The next day on our way to another state and church, the pastor from the night before called to tell us that the elderly lady we had helped up the stairs had passed away in her sleep … mere hours after the moment she accepted Christ into her life.
It was by no work of our own, but witnessing Christ move in miracles like this was a normal occurrence every summer and I could not be more grateful that He allowed me to be a small part of His amazing work.
Being human, I am guilty of taking for granted just how blessed my life is, forgetting that not all are as fortunate as I am.
A fridge full of food, a warm bed, a roof over my head, the constant entertainment of amenities like television or board games, things that many of us do not even consider a "privilege," were things almost every person on these trips considered a rare treasure.
Through these mission trips I was able to find joy in the most basic parts of my life. I could find peace in the sunshine instead of complaining about the heat. Through these small experiences I could find Christ's love and faithfulness when I would typically be discouraged.
Other parts of our mission trips included big projects. We put on concerts for the communities we were serving. In the most literal sense, we were providing entertainment for those who do not get to enjoy music in most days of their life.
This would be one of the big moments that affected my heart. We had 72 concerts a year and were able to reach over a thousand people when it was all said and done.
From the places I saw to the people I met, every day brought new experiences and opened my eyes and heart to God's grace and love, and for that I am eternally changed and eternally grateful.
There were tears, arguments and sleepless nights, but when I look back on all of those mission trips, my heart fills with nothing but sentimental longing for those life-altering days.