Amid the COVID-19 pandemic back in 2020, America faced a nationwide shortage of poll workers for the presidential election due to the fact that most poll workers are traditionally over the age of 61, and these volunteers weren't able to be present, which ultimately led to fewer polling stations.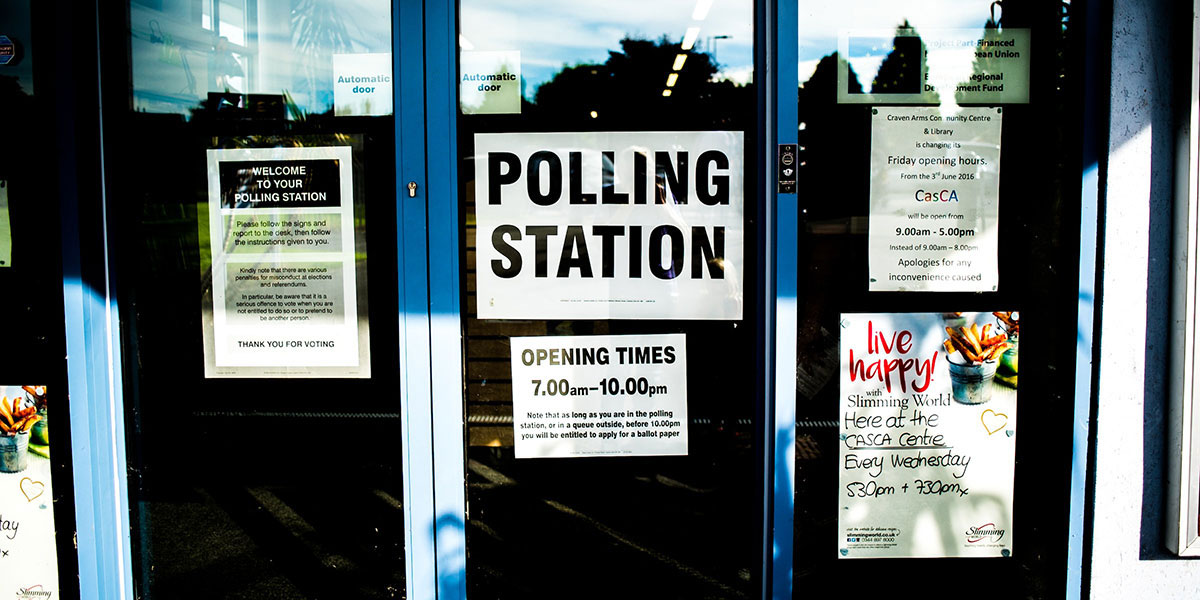 A polling station lists its hours of operation on its doors, signaling the beginning of another voting season for American citizens. As Nov. 8 draws closer, citizens of age should begin planning a visit to a polling station, to vote and to possibly volunteer. Photo courtesy of Elliott Stallion
__________________________________________________
Since a majority of those who typically volunteer to work at polling stations during Election Day are older, they were also members of a population that found themselves particularly vulnerable to complications if they contracted the COVID-19 virus. And since America (and the world) was arguably at the height of its concerns about the virus during the last election in November 2020, the result was a shortage in volunteers.
An article posted by Bloomberg states that, "According to voting-rights advocates, the country needs at least 250,000 new poll workers to handle the expected demand for in-person voting." Among the residual effects is a renewed need for poll workers who are willing and able to assist with the administration of in-person voting on and before Election Day.
While specific duties and compensation vary depending on location, poll workers are the face of the election office during voting season. Most jurisdictions task election workers with setting up and preparing the polling location, welcoming voters, verifying voter registrations, and issuing ballots. Poll workers also help ensure voters understand the voting process by explaining voting procedures and demonstrating how to use voting equipment.
Numerous states offer access to vote-by-mail as well as absentee voting options. However, millions of Americans rely on in-person voting to cast a ballot, especially voters with disabilities and those who lack reliable mail service. 
With a decrease in polling stations, the lines become longer, ultimately leading to fewer voters because some people cannot afford to sacrifice hours waiting for their turn to vote.
Poll workers play a critical role in the success of all elections, and to ensure that voters receive the proper assistance needed, it is essential to have an adequate number of workers on staff at polling stations both before and on Election Day. 
Those who volunteer their time during elections help provide a smooth voting experience for the public and help to create a more positive atmosphere.
Voting in America is a right, a privilege and a responsibility that United States citizens have. Working the voting polls during an election is also a privilege that we have as American citizens.
Unlike many other countries, America prides itself in allowing several different ways for people to be involved and participate in the democratic process.
Voting polls are used as research tools meant to gain an understanding of opinions and decisions the public makes for events such as elections.
Traditionally, polls were conducted verbally, using ballot boxes or electronic clipboards. More recently, however, polls as a whole have embraced digital technology, and now almost all election polls are conducted online. Statistical methods are being invented to implement voting polls via online mediums such as social media or blogging websites.
In order to work at the election polls throughout America, there are several requirements that have been laid out based on the state that you live in.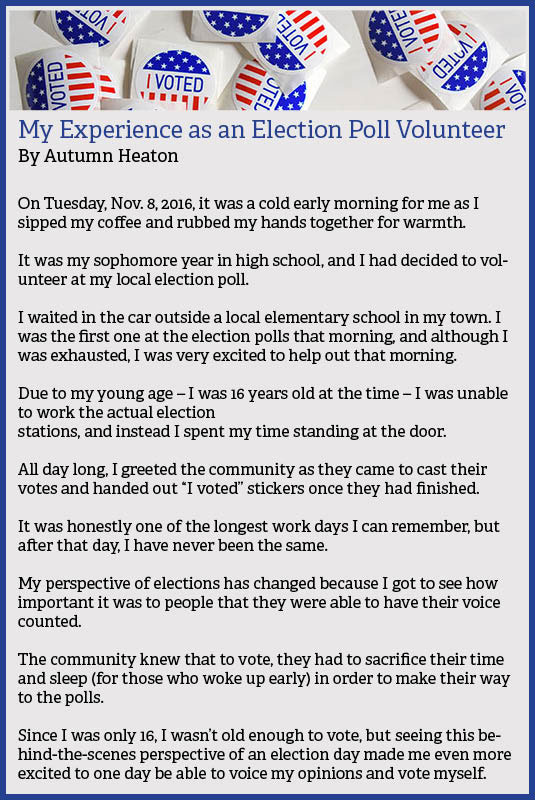 According to the National Poll Worker Recruitment website, in order to work at the polls, "You must be registered to vote in Missouri to work on Election Day, minimum age: 15-year-old students, you must attend a training session, and you must complete training for each election." In Missouri, classes begin eight weeks prior to each election and they vary to meet the needs of prospective workers.
Additionally, poll workers must declare a party affiliation such as Democrat or Republican.
Back in 2020, it was reported by Barbara Sprunt in her article, "Poll Worker Numbers Have Many Election Officials Breathing Sigh Of Relief," that "heavy recruitment efforts unfolded, with nonprofits and celebrities such as NBA star LeBron James organizing young people to get trained on how to staff the polls. One such effort, called Power the Polls, set a goal of recruiting 250,000 new poll workers; it says more than 700,000 people signed up."
If you are interested or know someone who would be interested in volunteering to work at the polls for the next election, click here to find out more information.