As I decided to attend Missouri Baptist University, the importance of choosing the right college was not lost on me, and now I have come to appreciate my decision even more with my time here.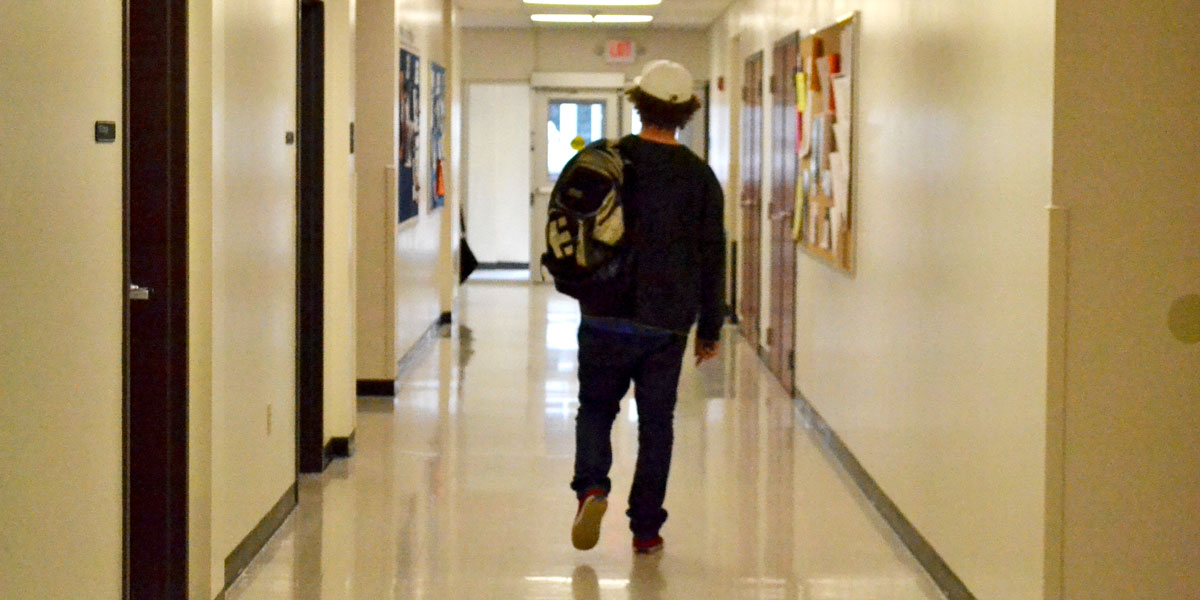 Photo by: Brittany Gammon
__________________________________________________
When it comes time for high school students to start thinking about what college they want to attend, there are many different things to think about.
Picking what college to attend all depends on what your expectations for college are and what you want your future to look like.
If you are expecting to be involved in Greek life, tailgates for football games, and classes with 300 or more students, you would most likely choose a state school.
If you were looking for a bigger scholarship, to be involved in a sport, smaller class sizes, more individual academic attention and a smaller campus, attending a private college would be a better choice.
I think young people get hung up on the stereotypes that National Collegiate Athletic Association and National Association of Intercollegiate Athletics hold regarding social life, size of school and number of athletic teams.
For those who are not aware of the differences between the two, the NCAA is a bigger organization which governs about 1,200 schools and 23 sports as compared to the NAIA which consists of 300 schools and oversees 13 sports.
According to Exactsports.com, NCAA Divisions I and II both offer athletic scholarships, with over 126,000 student-athletes receiving partial or full athletic scholarships. However, Division III student-athletes can only receive academic or non-athletic scholarships.
The NAIA includes two divisions (Division I and II) and Division I in the NAIA is comparable to Division II in the NCAA.
Over 90 percent of NAIA schools give scholarships to students; athletes receive an average of $7,000 in financial age. Click here to read more in-depth specifics.
High school students who do not know the full boundaries of each organization cannot maximize the full potential that their college experience could bring.
Not knowing all of the potential their college experience might hold could later affect their future.
For me, being at a small school, Missouri Baptist University, has allowed me to receive as much personal attention in the classroom as I could ever need.
Although I did miss out on some of the social aspects of a larger school, I feel that the benefits of a smaller school have outweighed the disadvantages.
By being at a smaller school, I have been given the opportunities to start my own organizations on campus, have personal relationships with my professors, and to be a familiar face to the other students around campus.
Had I chosen a larger school, these opportunities would not have been given to me, and I would feel lost in the crowd.
Knowing what I do now, I know that I am in the best possible place that I could be, but a small school isn't for everyone.
It is important that high school students can determine which type of school is going to be the most beneficial to them as individuals.
Knowing what school will be the best for your future can help you reach your maximum potential and truly excel in the things that you want to accomplish in your life.
Do not just pick a school because your friends are going, or just because a family member went there, pick a school that will give you the financial help you need as well as the major that you want to focus in.
Do not settle for any college.
Going to college is an awesome opportunity and you don't want to waste it spending four years somewhere that you don't truly love or feel a part of.
College can be the starting block for you to really spring into the life that you want.