As a follower of Christ, I have often wondered what it looks like to worship Christ with all that I am. One of the things that I have learned through asking questions like this is it's all about having the right mindset. What is the right mindset in this instance? One that is directly linked to scripture.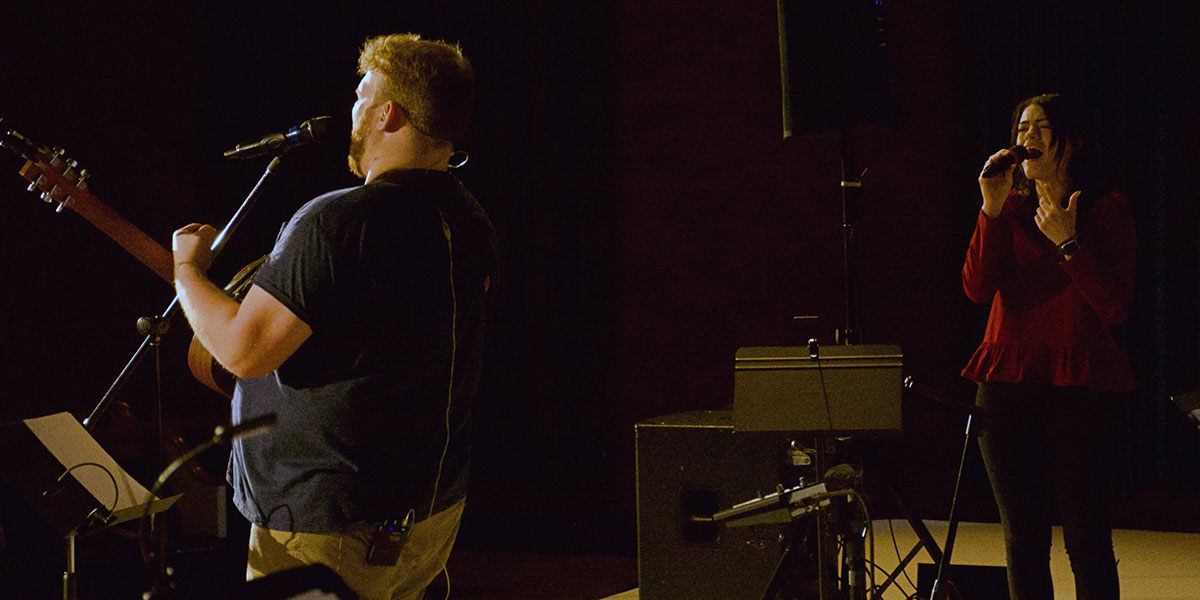 Jeremiah Emanuel ('21) and Madi Sullivan ('21) rehearsing for Jeremiah's senior worship recital at Fee Fee Baptist Church in Bridgeton, Missouri.  Photos by Patrick Griffey

__________________________________________________
"In all your ways acknowledge Him, and He will make straight your paths." Proverbs 3:6 ESV
I want you to read that verse again and really think about what it says. Have you read it? Good.
The word that immediately jumps out at me in that scripture is "all." Which brings me to this question: What does it mean to worship?
Is it singing songs in church? Is it praying and reading the Bible each morning? Is it sharing the Gospel message with others?
All of these are certainly ways we can worship the Lord. But is worship limited to just these options?
The scripture specifies that you should acknowledge Him in ALL your ways. Not just through singing, reading your Bible, or praying. 
But how does one do that? Believe me, I'm still wrestling with this question myself.
In one of the best sermons I have ever heard, the speaker talked about how our lives are like an arrow that could be shot in any direction.
 Colossians 3:23-24 says, "Whatever you do, work heartily as for the Lord and not for men, knowing that from the Lord, you will receive the inheritance as your reward. You are serving the Lord Christ." 
Similar to the arrow, we have no idea where the Lord is going to send us. But no matter where we end up, we are called to give our all as we do whatever it is the Lord has called us to do.
As I learn more about what it means to work for the Lord, He continues to reveal more unconventional methods of praise and worship instead of the stereotypical things that Christians do.
One of the most effective of these unconventional methods is simply being diligent in my studies.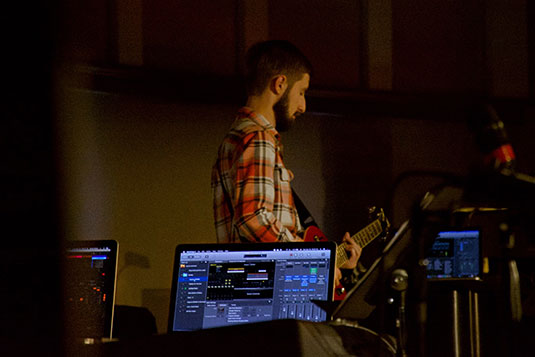 I say "simply" but it's actually quite challenging for me to remain diligent. Procrastination is something I have struggled with for as long as I can remember.
But that's also something I think about when I search for unconventional methods. I think to myself: "Will this challenge me?"
Because if it does, I can call upon the Lord and ask for his guidance. When we present our problems to God, it demonstrates our need for Him and it shows Him how reliant we are on His word.
Giving your all might not be the easiest thing to do, but as Colossians 3:24 reminds us, there is reward when we live for Him, rather than living for man. This is true worship.