Some of it's cliche, some of it you might not already know, but it's all important in order to navigate campus and be successful.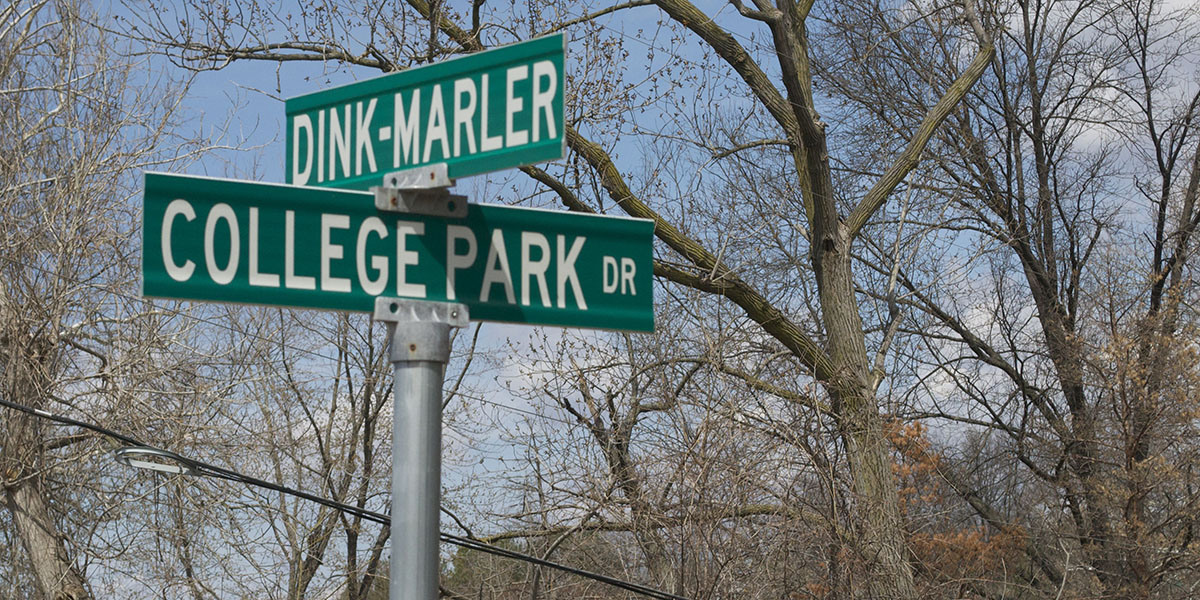 Photo by: Brittany Gammon
__________________________________________________
So, we all go to MBU, but how much do we actually know about what goes on around campus? As a transfer student, I found it so difficult to get comfortable around campus and figure out the ins and outs of MBU life.
So, after some trial and error along with help from my friends, I've learned plenty, and here's my list of need-to-knows for a successful time at MBU.
1. If you're not early … you're late.
Cliche? Yes. True? Yes.
Although MBU doesn't sit on a huge campus, walking from C-lot does take a significant amount of time … especially if you're up in the gravel.
If, in fact, you want to get to class on time (if not, just skip this next part) show up around 15-20 minutes early so that you will have enough time to take a nice little stroll from the back of C-lot up to campus.
2. Park on "Dink."
What is Dink? Oh … let me tell you.
It's the best thing that has ever happened to students with C-lot stickers.
Dink, or D-lot, is the little road (Dink-Marler Lane) that runs between C-lot and main campus.
The great thing about Dink is that there are actually parking spots for people with C-lot stickers.
Of course there's no guarantee that there will be a spot open, but it's always worth a shot.
P.S. The best time to try for a spot on Dink is about 10 minutes before class because everyone is out of class, but no one has shown up for their next class yet.
3. The Library is actually useful … weird right?
College classes tend to require students to do research papers and projects. I know that I have gotten assigned three already just this semester.
It might seem old-fashioned, but the library has so much information on almost any possible topic for your paper.
So, walk into the library and go to the front desk and tell them what kind of information that you need. The librarian will find all kinds of books on your topic for you and actually help you find them, just in case you don't know how to find the right shelf.
Also, if the MBU library doesn't have the books you need, there's a program called MOBIUS Bridges that allows students to access books from 10 college libraries throughout Missouri.
4. Check. Your. Email. Your. MBU email.
Seriously … this is the best way to communicate with your professors, for them to communicate with you and for you to keep up with your homework assignments that are due on Blackboard. Just check it.
5. Need to print something on campus? Go to the library.
Free printing. What a beautiful sound. As college students, we have a constant need to print off worksheets, papers and syllabi and MBU is offering students a way to print these while on campus.
So, again, head to the library, get on a computer and log on (use your Blackboard username and password), then you can hop on Blackboard, your email, etc., and print off whatever you need. It's really great.
6. MyMBU is actually useful.
The new student portal, MyMBU, is so helpful. It allows students to connect to their Blackboard site, Spartan Space, email, and MyMBULife.
What? One log-in? Yes. This is the easiest way for students to stay in contact with their professors, know what assignments are due, and stay on top of the activities and events happening around campus.
7. We have caffeine (good caffeine) on campus.
MBU has a coffee shop in the middle of campus. How students miss it is beyond me, but seriously, some people don't know about it.
To find it, go toward the middle of campus (between the library, SRC, Muncy and the Admin. Building) and it will be right there. It's called The Perk.
They have all kinds of great coffee and espresso drinks, as well as smoothies and snacks. They even have their own coffee blend from Chauvin Coffee.
Another perk (punny) of The Perk is that they have great WiFi. So, go get caffeine.
8. Sick? Don't have your mommy to take care of you? Go see the nurse.
New last semester, MBU has partnered with Mercy to open an on-campus medical office. On Mondays and Thursdays, from 10 a.m. to 3 p.m., Sarah Osdieck, nurse practitioner, is available to see students. But it's not free, so bring your insurance card.
Students and staff can walk in or make an appointment to see the nurse. She is located in building 503 of Spartan Village. Appointments can be made with MyMercy.
9. Show. Up. To. Class.
In case you didn't know, you go to Missouri Baptist University. We have small classes so professors actually know who you are, which is so awesome.
Professors also know when you don't show up to class, which isn't so awesome sometimes.
So, take the attendance policies seriously. Your professors will fail you if you don't show up. Just like you have to show up to your job in real life, you have to show up to class to succeed.
10. Go Greek!
Yes. MBU has Greek Life. Currently there is one sorority and the beginnings of a fraternity on campus.
The sorority is called GDS, Gamma Delta Sigma, and the fraternity, once established, will be PLP, Phi Lambda Phi. Greek Life is a great way to get involved on campus, make new friends, and have an active part in philanthropy and brotherhood/sisterhood.
11. Ask for help …
Your professors and advisers are there to help you, don't be afraid to ask for their help, it's what they're there for.
Navigating through college can be difficult, but all of the professors at MBU are eager to help students, you just need to ask for it.
12. Bored? There's always something going on!
There should never be an excuse for why you are bored on campus because there is so much going on.
MBU's campus is stocked full of sports teams, clubs and activities. Join a club. Go cheer on a team. Attend a play performance. There's plenty to do.
College isn't about laying in bed and watching Netflix, it's about being as busy as you can be, doing as much as you can do, and having so much fun while doing it.