How can a game like golf have a positive impact on a person's life? There are several ways, whether you are a competitive tour player or a weekend hacker.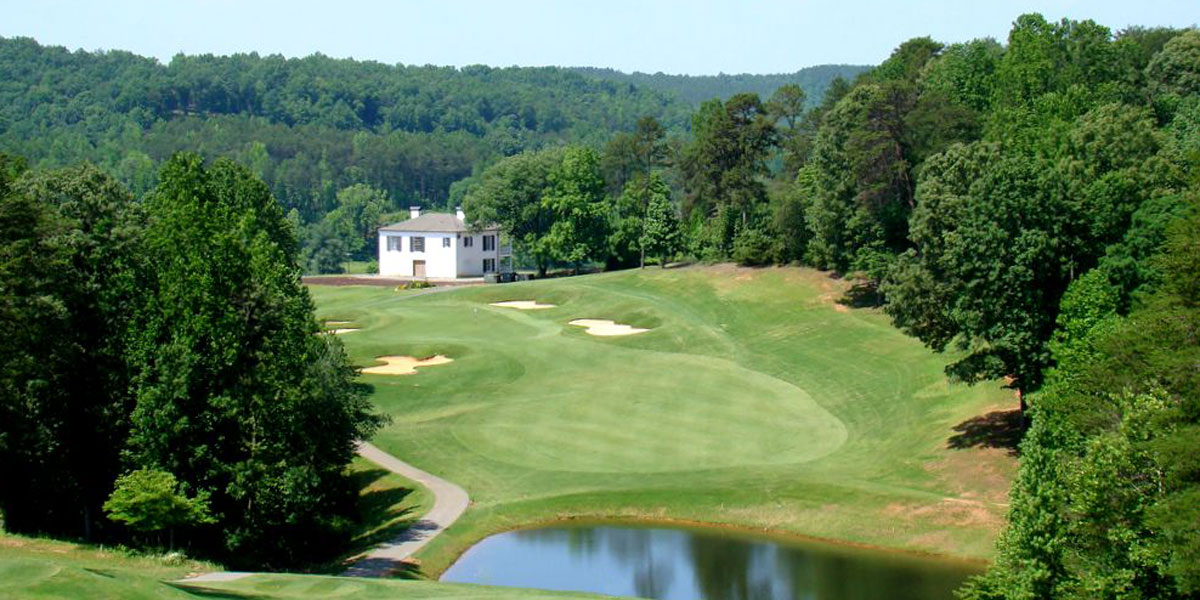 Photo courtesy of Cleghorn Plantation Golf and Country Club
__________________________________________________
Some view golf as only a sport or a hobby, but there is much to take from the game that can be applied to life off the course.
When I was young, I was involved in an etiquette class at Elcona Country Club in Elkhart, Ind.
Etiquette class taught me about formal dining, respecting elders and how to act appropriately in certain situations.
Etiquette is offered at many country clubs and other institutions for the education of youth to behave in a mannerly fashion.
I have learned that belonging to a country club is not about dressing nicely, driving a nice car and playing golf. It is about belonging to a unique club with members who live in the area and are looking for community.
Spending four hours out on the golf course with a few other people, you can really get to know who they are.
There are so many connections that can be made on the golf course — business connections, personal connections and, most importantly, spiritual connections.
From a young age, I was involved in junior golf programs that taught me everything from how the game was originally created to how to swing a golf club.
There are many types of junior golf programs that teach children the fundamentals of the game.
Some of the more popular junior golf programs are The First Tee, Junior Links, The Junior PGA Academy and US Kids golf.
The game of golf is not just about skill and precision, but manners and integrity as well.
From a young age, golfers are taught to tell the truth, how to follow the rules and be respectful and courteous to others.
Golf helps children learn these values from a young age, values that will stick with them the rest of their lives.
"As a PGA teaching professional, collegiate golf coach and PGA Junior Academy golf director, I have personally been able to see the difference golf can make in a child's life. I have seen kids go from not being able to sit still to being able to have the patience, focus and perseverance to play a full round of golf," said Dave Long Sr., Class 1A PGA professional at Cleghorn Country Club in Rutherfordton, NC. And he happens to be my father, who I will be working for this summer before entering my final semester here at MBU.
Having respect for others and the rules is a huge part of the game. The game was originally founded by wealthy gentlemen to be played by wealthy gentlemen who adhered to the rules the game was built around.
One of the best things about golf, in my opinion, are the rules of the game.
The United States Golf Association has outlined 34 rules of golf, however, there are more than 100 sections and subsections following those rules.
Moreover, there are over 2,000 explanatory decisions, probably giving golf the most complicated rules of any sport.
Since the game of golf has so many rules and punishments for infractions, players must learn to operate inside those rules in order to avoid penalties.
The same concept can be seen in the rules we must follow in our day-to-day lives as well — stoplights, speed limit signs, constitutional laws, etc.
If you think about it, golf is similar to life. We have rules we must follow, we try to be truthful and honest and we are penalized for infractions of those rules.
Golf can teach people values and lessons that can be implemented into daily life.
Being one of those people who grew up in the world of golf, I can personally say that I have used the values I learned in golf in the way I treat people.
Golf has taught me to be respectful of others, to follow the rules I have been given, and to have integrity to do the right thing when nobody's looking.
People can cheat in the game of life the same way they can in the game of golf, but that is not how either game was designed to be played.