After a season that started in the balance for the MBU women's soccer team, with no wins and disagreements even among players, the team pulled together, bonded and ripped off a 10-game winning streak, concluding with a trip to the AMC Championship game.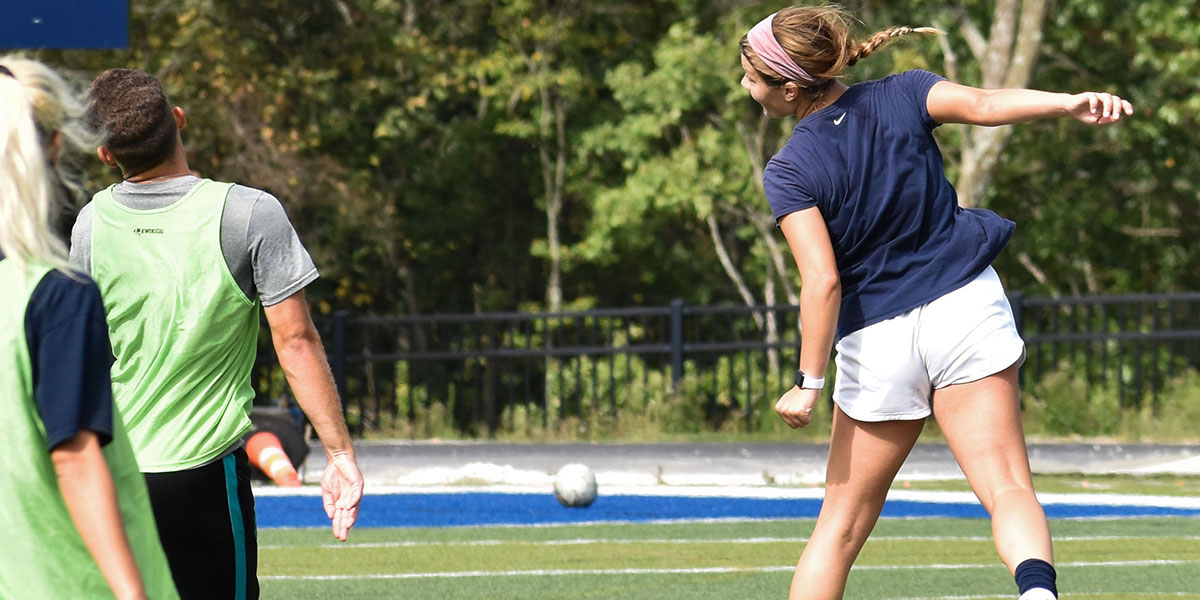 Photo by Stacy Rohan
Hailey Hickerson, sophomore from O'Fallon, Missouri, attempts to head-ball an incoming high pass in a mini scrimmage during practice. The Spartans finished the 2019 season with an 11-9-1 record, and six Spartans were named to the All-Conference team.