This year, the Perk hired eight new baristas, four boys and four girls. This story features the four new girls who are getting in the swing of their new jobs as Perk baristas.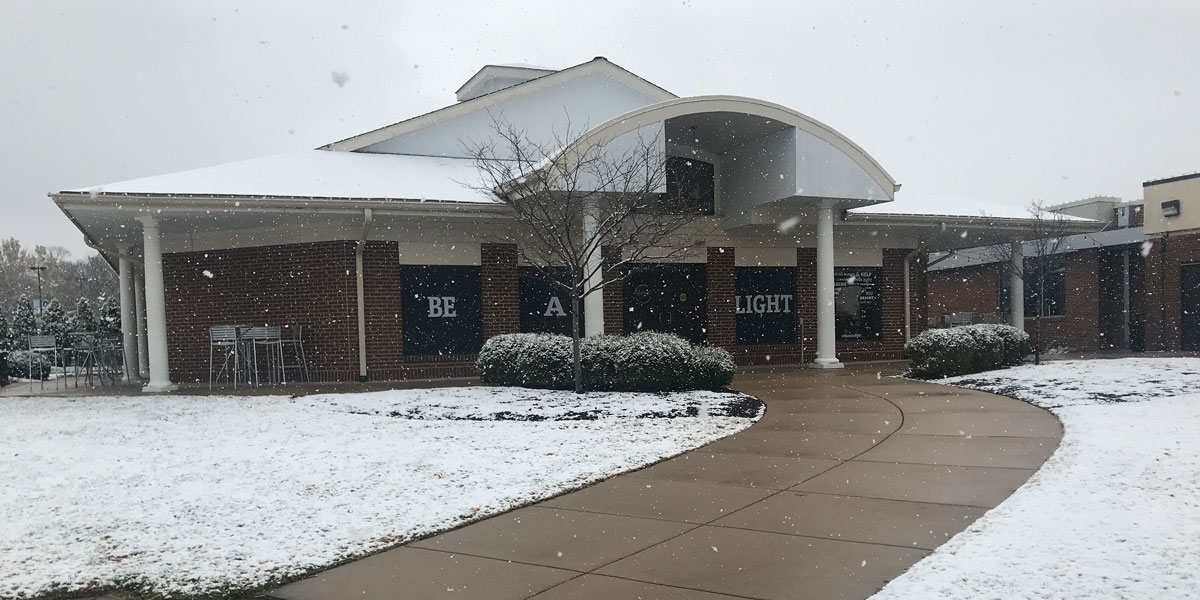 Photos by Haley Sandvoss
An exterior look at Missouri Baptist University's coffee shop the Perk, on a recent snowy day. The coffee shop, the largest free-standing college coffee shop in the state, is extra popular as a gathering place this time of year.