A breezy summer night was enjoyed by all at the Cheap Trick, Journey, Def Leppard concert as a crowd represented by multiple generations shared a great night filled with music as the summer came to a close.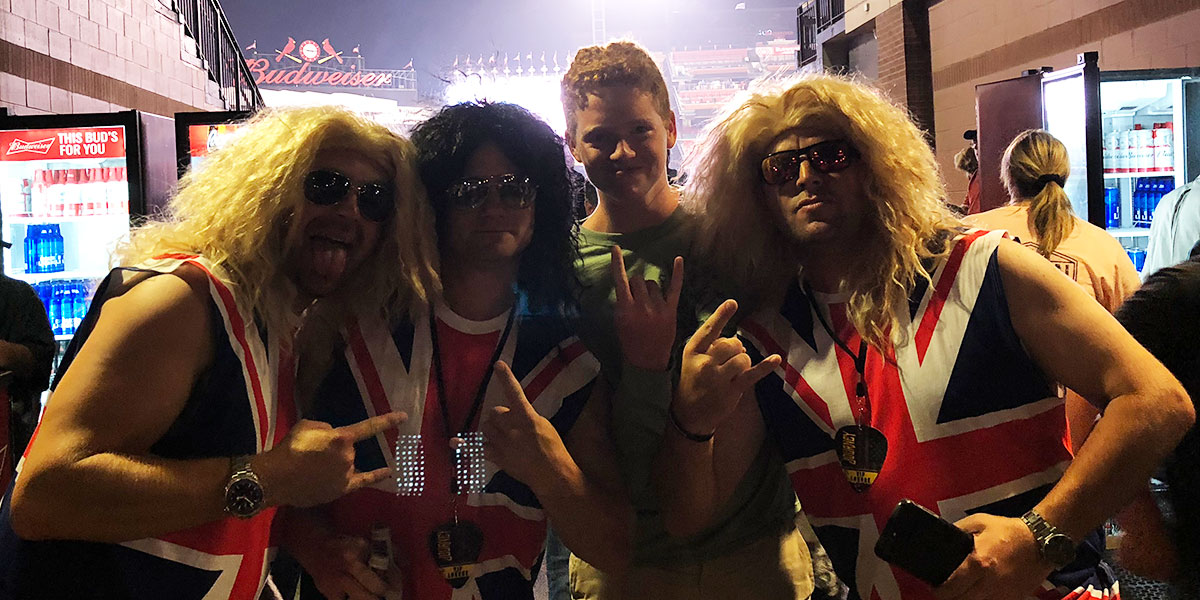 Photos by Sarah Broyles
Die hard fans pose in the costumes while waiting in line to get in the stadium. They were kindly offering to take pictures with fans around them. After all, they were rock stars for a day.