Emmy-winning professor Alonzo Medcalf is taking his many years of experience in the broadcast media world and bringing it into the classrooms of the Communications Department at Missouri Baptist University.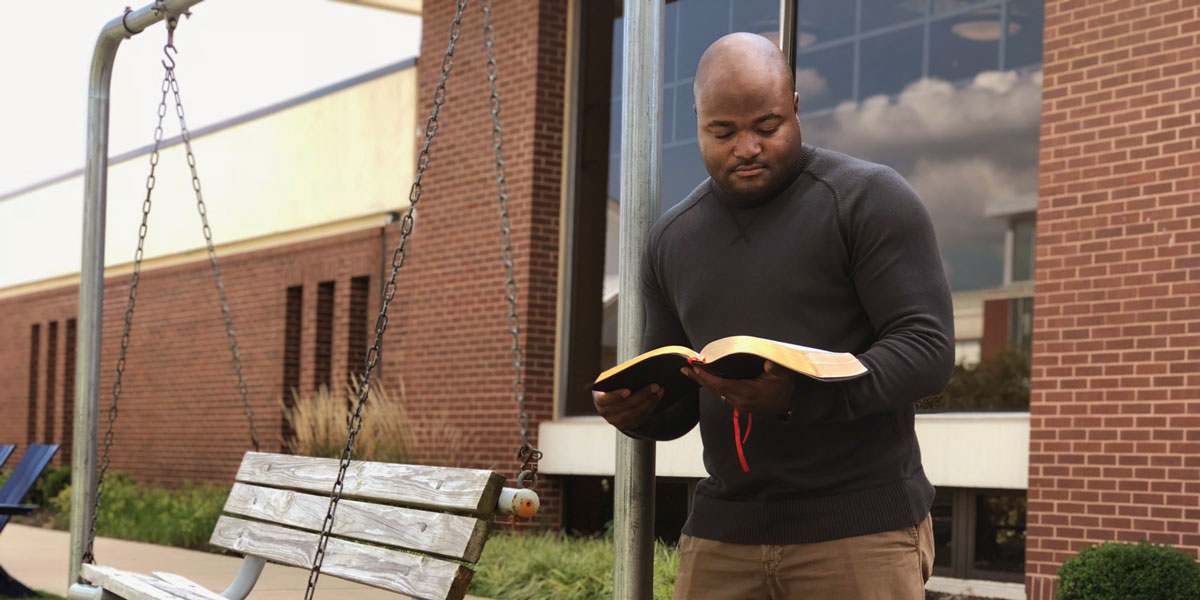 Photos by Savanna Cantrell
Professor Alonzo Medcalf reading his favorite Bible verse while enjoying the recent pleasant weather in the Quad, before this week's snow flurries. Medcalf combines his love for Christ with his love for broadcast media as he brings his experience and skills to MBU.