There's so much more to coaching a football team than fitness, games and practices. Elbert Kern is a God-fearing man who not only coaches his team on the field, but coaches them through the challenges of life.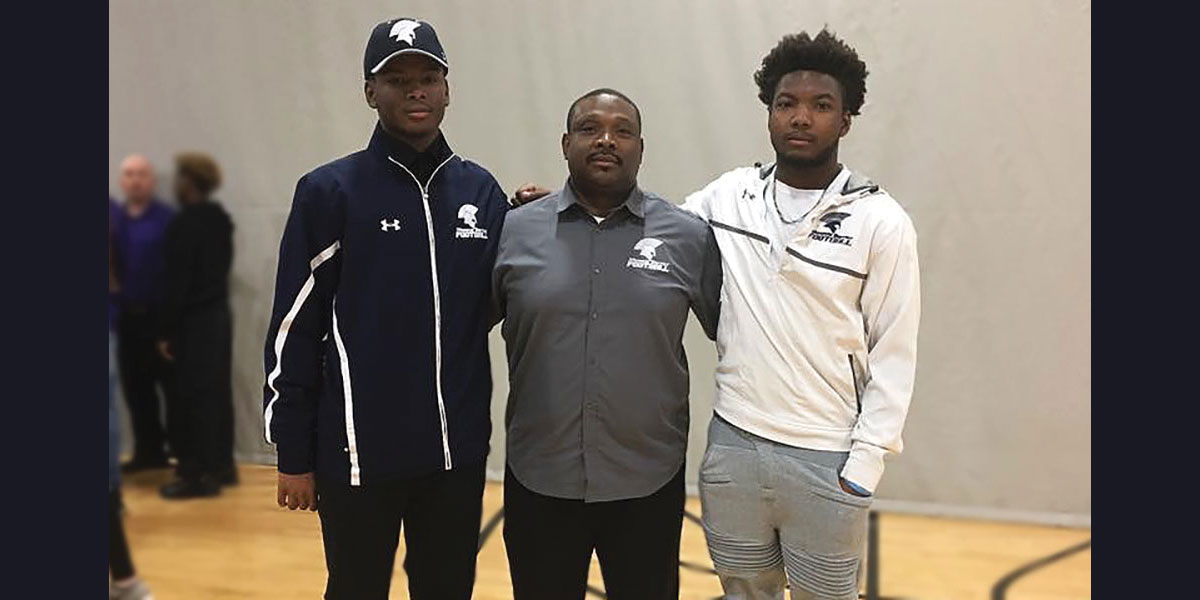 Photo courtesy of Elbert Kern
Elbert Kern (center), in his sixth year as assistant MBU football coach, stands with his sons, Zach Kern (left), sophomore sports management major, and Malik Kern (right), junior sports management major, who both play football at MBU.