American football is a sport that has really taken off in other countries like Serbia, Denmark, and even Germany. MBU has a student athlete who took the opportunity to play overseas, now he's back to share his experience.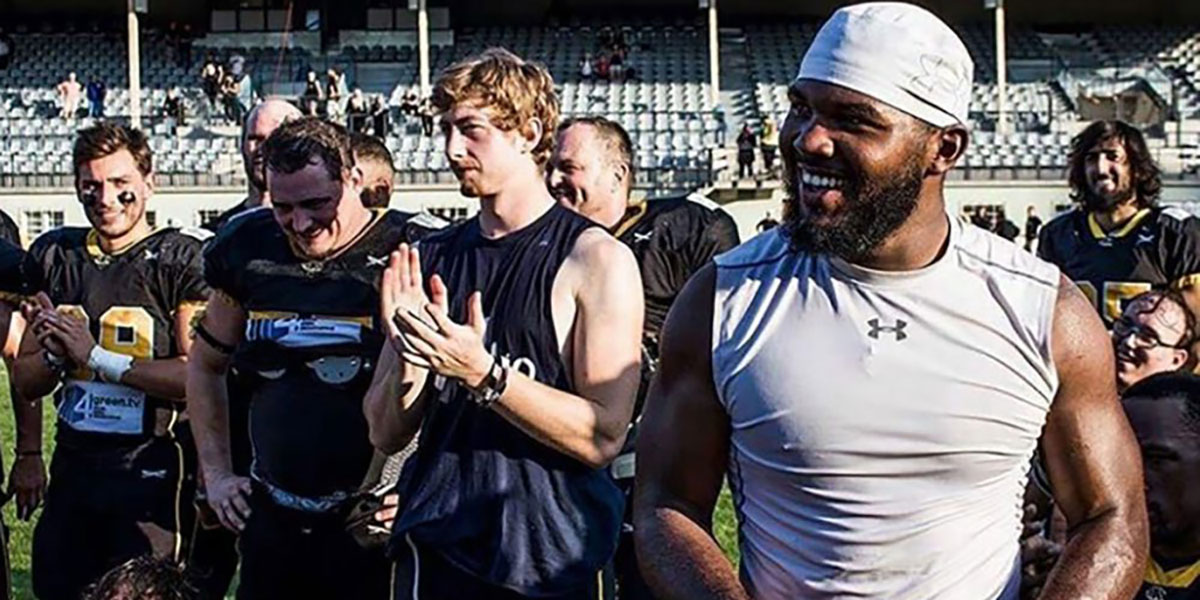 Photo provided via Keenan Savage Instagram
Keenan Savage (right) smiles and signs autographs with his teammates on the Berlin Adlers, an American football team in Germany, where Savage was able to live his dream a little longer after playing at Missouri Baptist University.