If you're looking for the Queen of Halloween herself you can find her in Oakville, Missouri, and her house is one you can not miss. Be sure to take a visit this Halloween, it's a house tour you will never forget.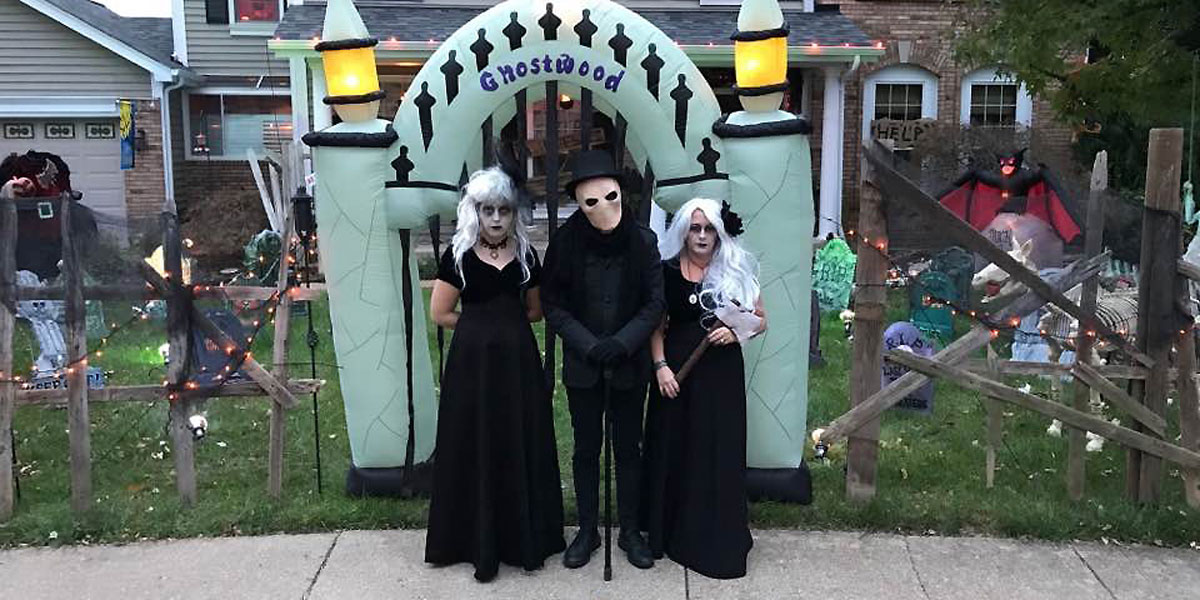 Photo courtesy of the Sandvoss Family
Sandvoss family members are all dressed up and ready for Halloween night. Haley, Connor and Julia Sandvoss set up the decor and are the go-to scarers on Halloween night. If you are interested in a good fright follow their Instagram page used to post updates of the haunted house. Send them a DM and they will let you know the time the haunted house opens as well as the exact location in Oakville.