Though it is still a relatively new entity on Missouri Baptist University's campus, the Academic Success Center continues to grow as a major aid of students in need of academic assistance.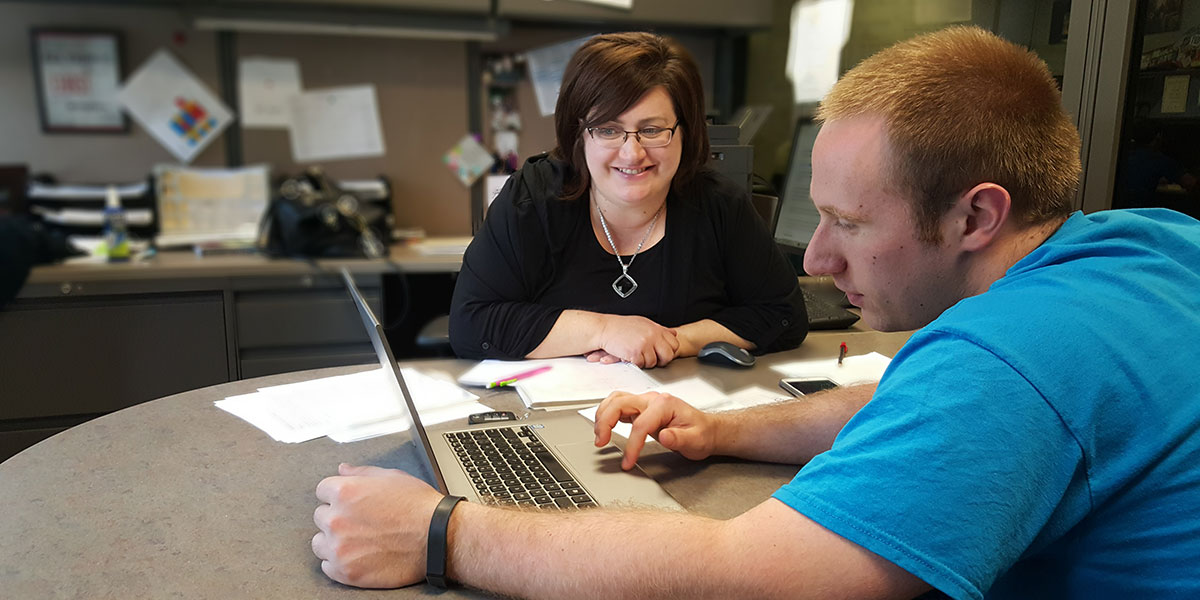 Photo by Sebastian Munoz Castellanos
Amy Goodberlet tutors student, Erik Gustafson, in different subjects. Goodberlet was recently named Staff Member of the Year at MBU for her commitment to her job, which she says is her calling.