Modern day slavery is not just some far-away myth, it is real. In fact, some estimates have it listed as a $150 billion industry. MBU students are standing up against this heinous offense, bringing awareness to the issue and doing something about it.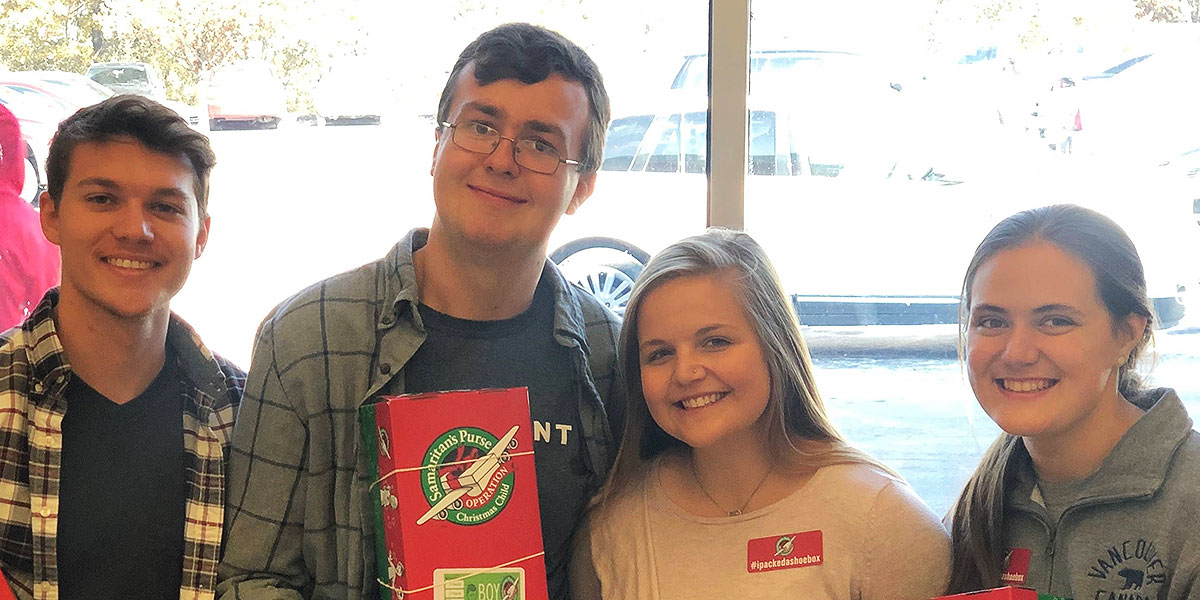 Photo courtesy of Christian Akridge
The leadership team for The International Justice Mission at Missouri Baptist University includes, left to right, Alexander Menz, vice president for campus outreach; Christian Akridge, vice president of communications; Grace Woodward, president, and Meredith Linn, vice president of prayer. To find IJM on Instagram, follow @ijm_at_mbu.