Two-time captain of the Missouri Baptist University men's lacrosse team has set the example both on and off the field for his teammates as he leads them toward a third straight NAIA National Invitational Tournament appearance in his senior season. The National Invitational is set for May 7.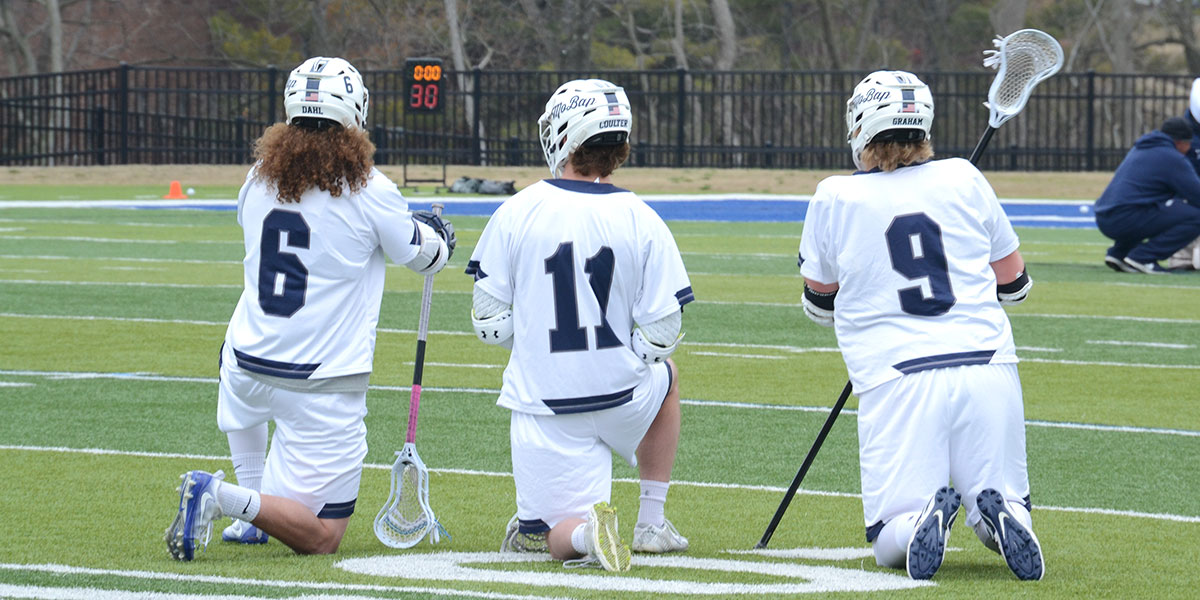 Photos by Ben Randolph
The Spartans take a knee during an injury timeout in their game against Reinhardt University. Left to right are: Senior midfielder Austin Dahl, junior attacker Andy Coulter and freshman defender Richie Graham.