In one of the largest musical productions in the history of the Missouri Baptist University Theatre Department, this postmodern classic takes the stage Thursday through Sunday. So cut loose and get your tickets now.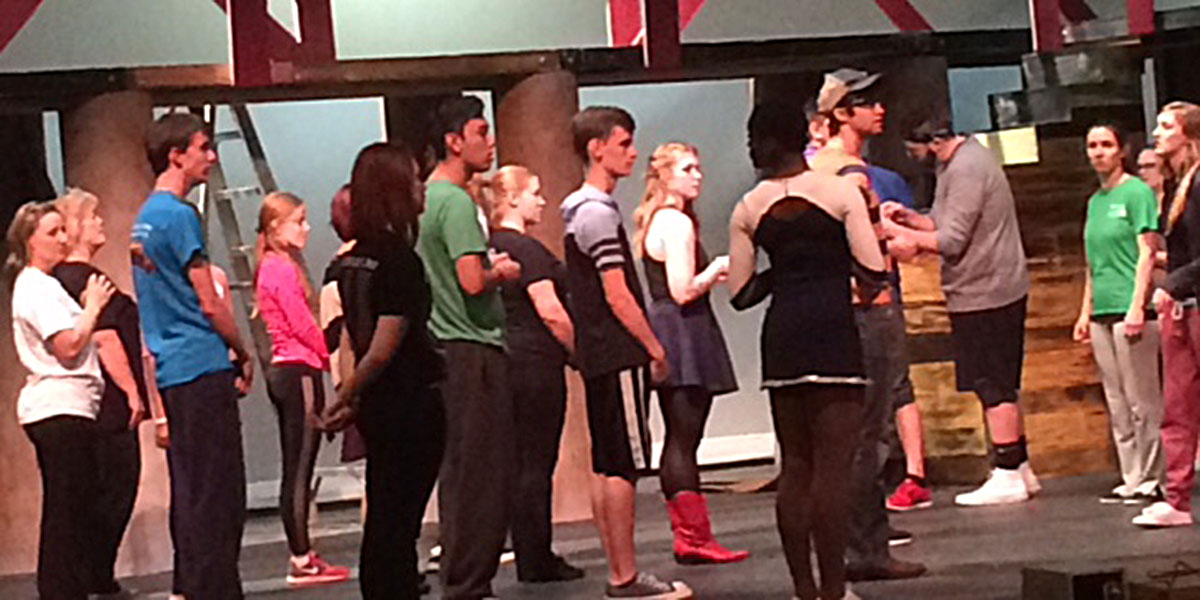 Photo by Shannon McAndrew
Dancers, singers and actors run through the paces during rehearsal for "Footloose The Musical," a high-energy production that takes audience members to the town of Bomont, where dancing is prohibited and rebellion comes in the form of singing and, of course, dancing. The show opens Thursday.