Setting aside the heat, working for the Entertainment Department at Six Flags was one of the best decisions I ever made.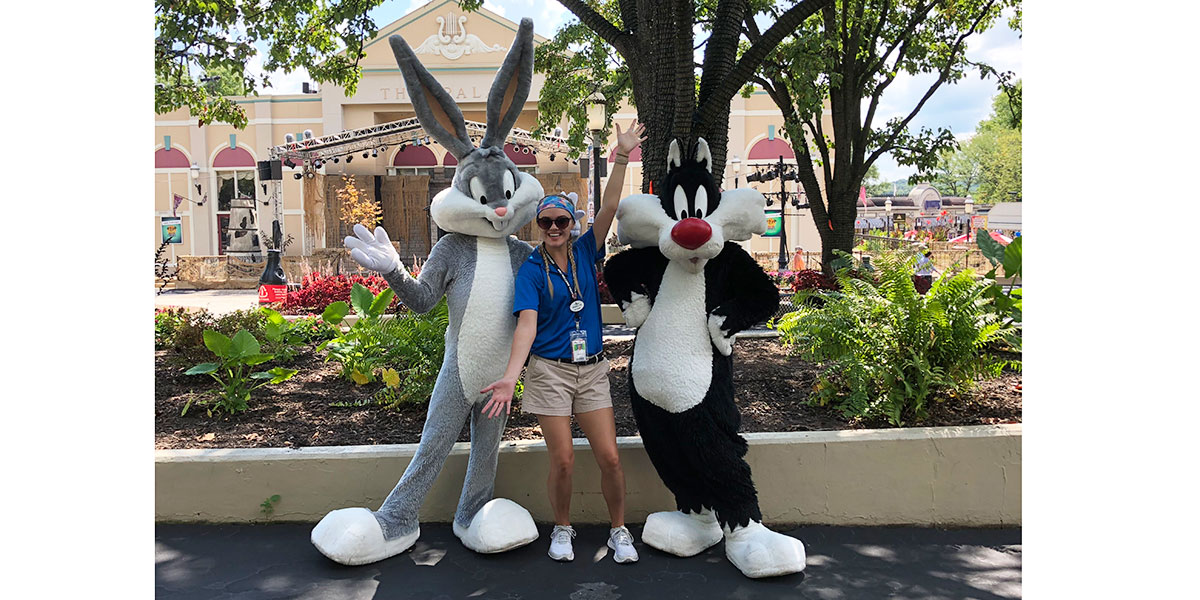 Photo by Angela Farson
Alongside her pals, Bugs Bunny and Sylvester the cat, Madelyn Shotton found fun in escorting the gang just as much as being the character for the day. As an escort, Shotton answered guests' questions about the park, took family photos and made sure the Tunes followed their daily schedule.