With standing room only, it was clear that students and faculty were very interested in the event speaker, Police Chief Samuel Dotson. This, paired with thoughtful, in-depth questions and openness on Dotson's part, led to the most successful Media Talk in school history.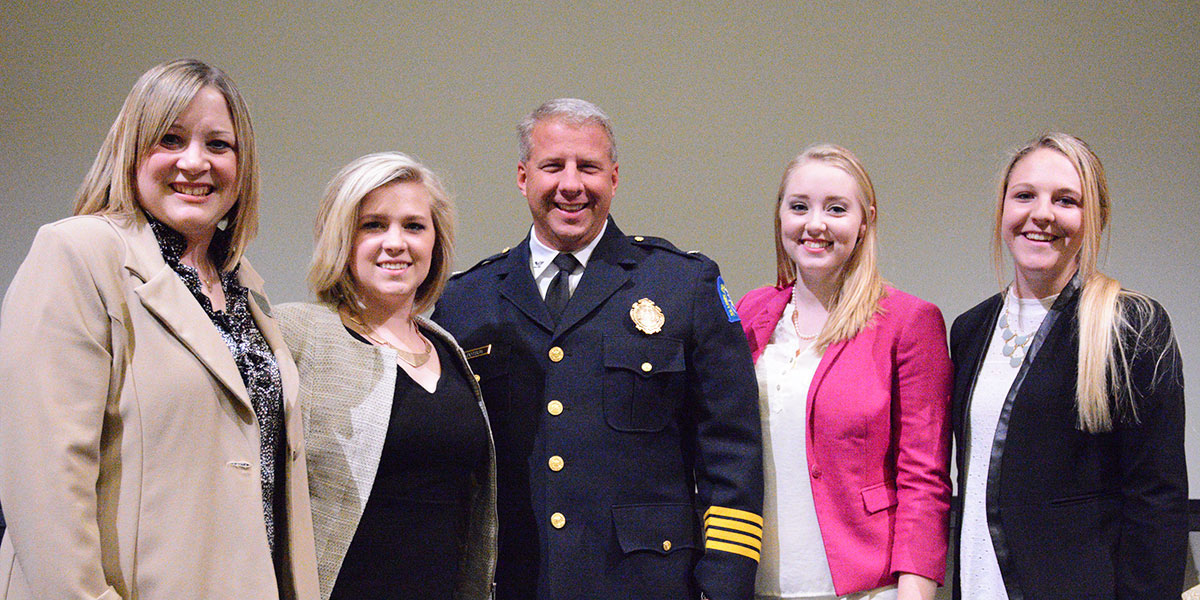 Photo by Ryan Rerich
Media Talk participants include, left to right, Amanda Staggenborg, Jerica Drago, Chief Samuel Dotson, Rebekah Rutledge and Shelby Wannemuehler.