— Part 2 of an 8-Part Series —
During an in-service day earlier this semester, MBU faculty and staff members participated in active shooter training for the first time, following the 4E's© program, led by members of the Creve Coeur Police Department.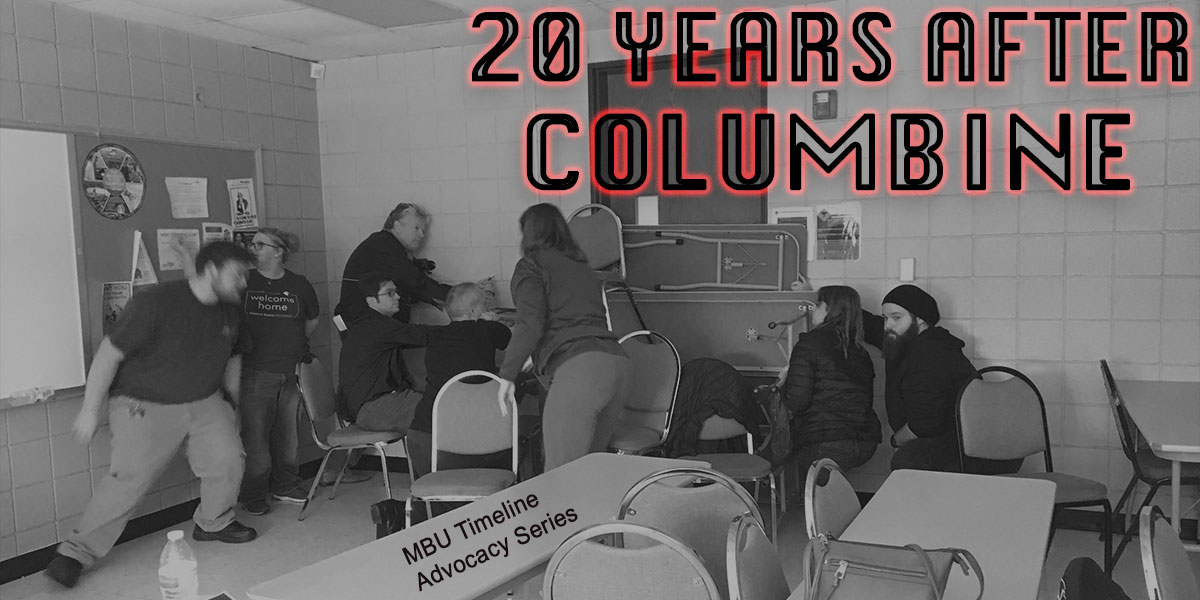 Photo by C. Allin Means
During the February in-service day at Missouri Baptist University, faculty and staff members worked side-by-side to barricade doors and put into practice what officers taught them in case an actual active shooting situation were to reach MBU's campus. The hope is that this scenario would never happen in real life, but that if it does, faculty, staff and students will be prepared.