The foundation of Christianity is Jesus and his resurrection. With such a prominent moment in history documented through the holiday Easter, how did the bunny come about? The symbol behind this creature and its origin is linked back to a pre-Christian era and makes more sense than it appears.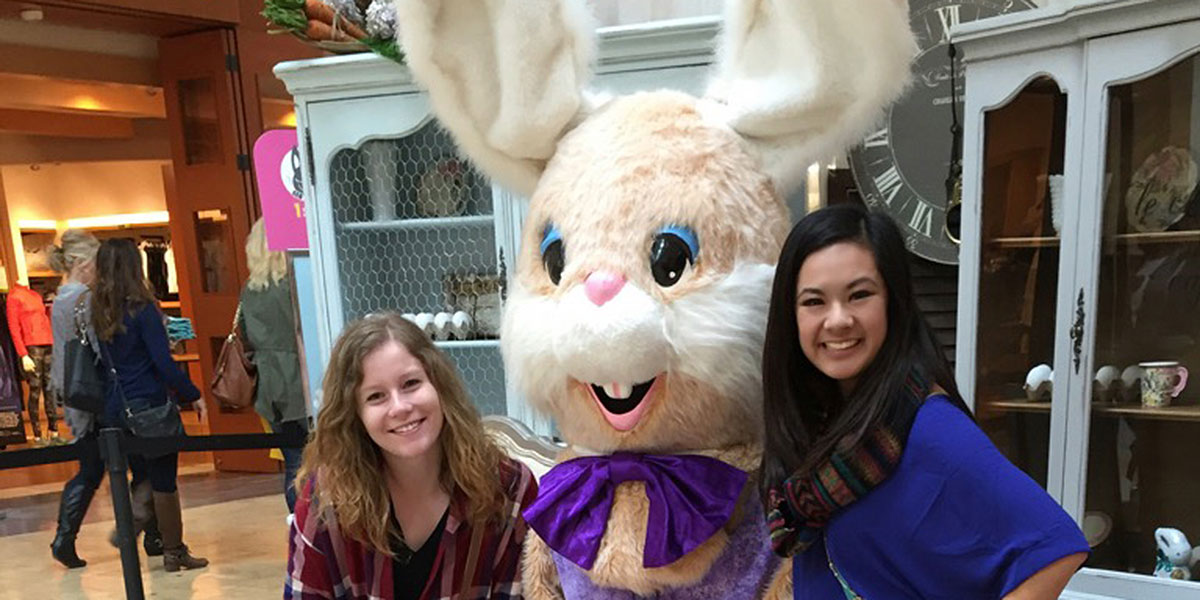 Photo by Jordan Peters
MBU students Caley Hennemann (left), sophomore psychology major, and Lynn Tyler, senior communication studies major, pose with the Easter Bunny at the West County Center mall.