Two MBU graduates created a way to meet a need and give back to current MBU students by developing REFINE, a career building and skills course.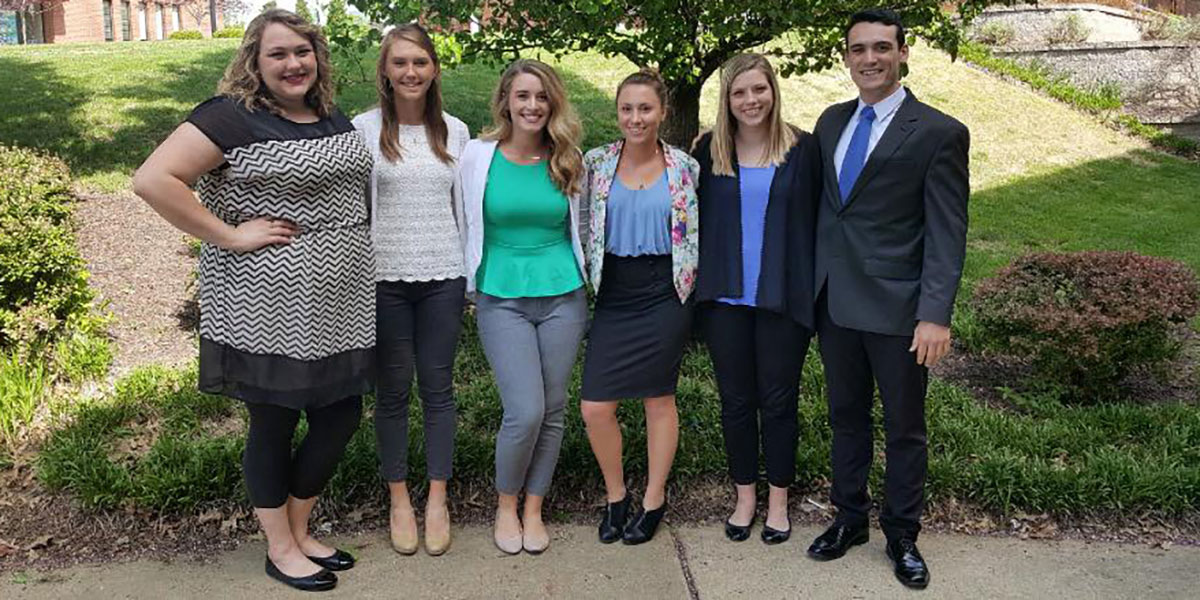 Photo by Sarah Gibbs
This 2017 REFINE class photo was taken prior to the class' final mock interview and networking event. Pictured left to right are Ashleigh Poteete, Cheyenne Anderson, Haley Birkner, Madi Cawfield, Abby Kassebaum and Ben Carril.