Any athlete knows knee injuries can be devastating, even career ending, but for Krista Tyson, a player on the Missouri Baptist University women's tennis team, her torn ACL set her back only temporarily, in fact, it set her back less time than even her own doctors expected.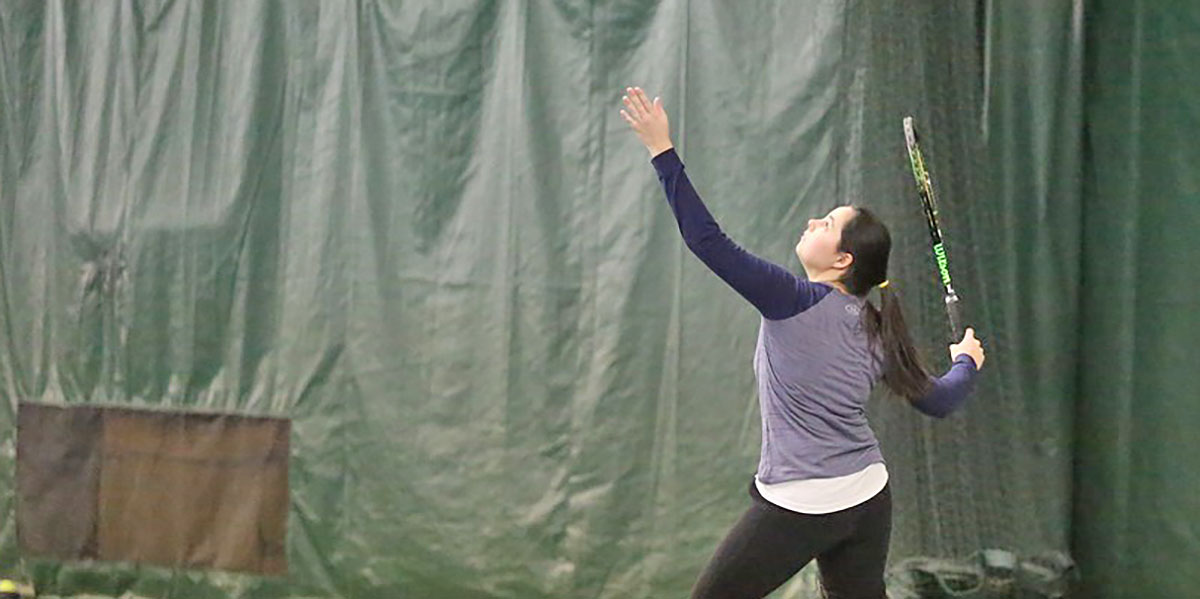 Photo provided by MBU Spartan Athletics
Krista Tyson, a senior player on the MBU women's tennis team, goes up for a serve during a recent workout indoors. After overcoming a major knee injury, she has come back this season to post an impressive 16-3 record.