Since the beginning of time, humans were designed to depend on one another. As we journey through life, especially our toughest seasons, we can find freedom and relief in letting our guards down and reaching out to those who love us the most.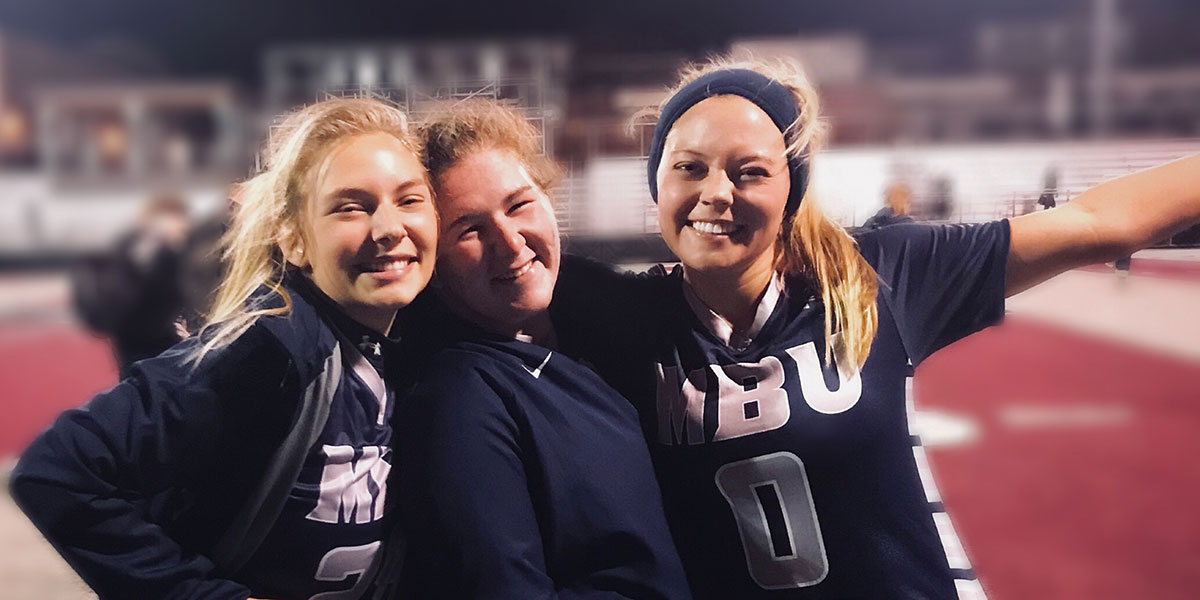 Photo by Ellie DuBroc
After their 13-3 win against Lindenwood-Belleville, women's lacrosse players Audrey Frost, a junior communications major, Maggie McDaniel, a junior history major, and Stacy Rohan, a junior journalism major, celebrate their undefeated fall season. True victory is found in fighting through life alongside loved ones.