Sure, they're incredibly cute and it might not seem like a bad time to add a cute and adorable puppy to your life as a college student, but as a proud owner of two beautiful 9-week-old puppies, I share the reasons why to

never

get one while taking college courses.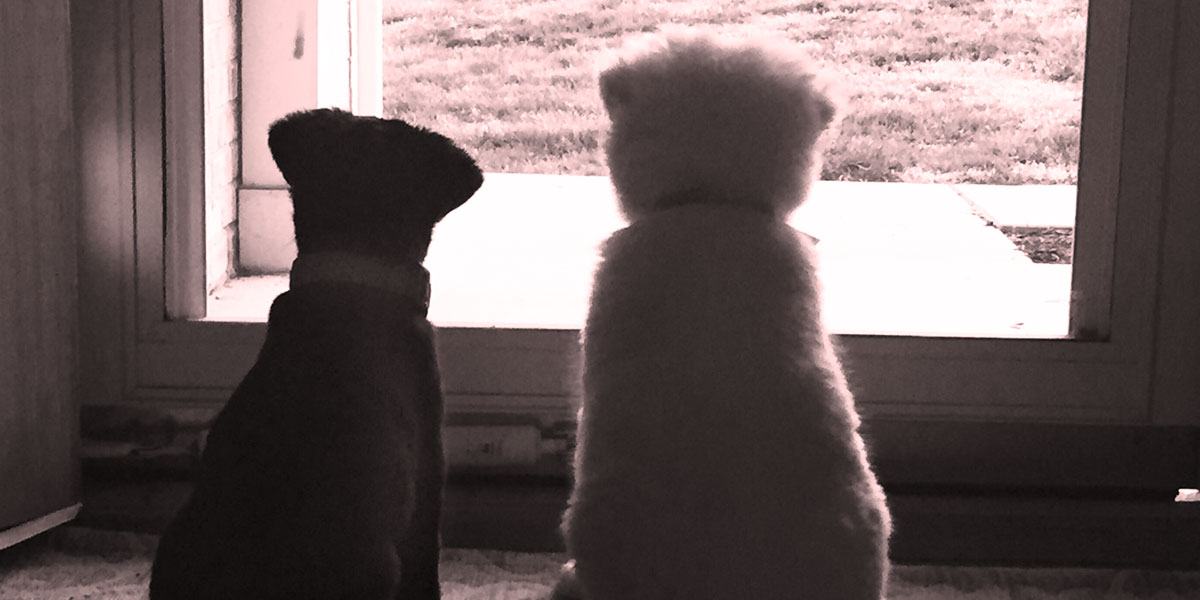 Photo by Chad Otec
__________________________________________________
It was not long ago that I stumbled across a Craigslist ad titled, "Husky and Lab mix puppies for sale, Wentzville." I saw the ad right when it was posted, saw a very reasonable price for a furry new friend and thought to myself, "I better not wait, I can take care of a pup for the last month of this semester."
So I went and picked up Casper, the little white ball of fluff, confident in my ability as a dog tamer.
The first night Casper slept like a baby and did not have a single accident in the house. Man this was easier than I thought, I was off to a great start.
The next morning I received a phone call from Casper's breeder, long story short, his sister became available, owner asks if I want to pick her up.
"Can I call you back in five minutes?" That was the moronic response I gave to this man and it did not even take me those five minutes to call him back with my answer.
"Yes, I'll meet you at 12:30." It was not a good answer.
I still remember thinking that If I already had one, two would be easy, they would make good playmates for each other and I can train them together so they motivate each other.
I am here today admitting that I have never been more wrong about something in my life.
I have had these beautiful huskador puppies for a little over a week now. I love them and they are the sweetest animals, but getting them in the middle of the semester was a very bad idea.
If you decide to get a puppy during the school year, prepare to be a walking zombie in your classes and prepare to be late to everything.
They take way too much time to go to the bathroom in the morning, enjoying the spring breeze and sniffing every last blade of grass, sometimes even tasting one here and there.
They demand so much attention that it becomes difficult to stay on task with your own objectives.
And say goodbye to that thing called sleep that we all take for granted. As college students, many of us may have a jacked up sleep schedule and think we can handle waking up with a puppy to potty train them.
I didn't think it would be a problem, but now I am exhausted. My nights have consisted of four to five hours of sleep, fragmented into two-hour windows, and that has really taken a toll on me.
Free time? You can kiss that goodbye as well.
Like I said earlier, I have had my little fur babies for only a few days, during which I have not watched one minute of Netflix and I have not turned my Xbox on one time.
I normally go to the gym every day after class, but not when I have two puppies in their crate at the house. I have been to the gym two times since Casper and Scout joined the family.
I have also been surviving on granola bars and fruit, as there is no time to cook for myself.
All of that may seem bad enough, but try balancing that with a work schedule and classwork.
Oh yeah, classwork, that thing that every college student has and that thing that tends to get heavier as the semester winds down.
Heaven forbid they let you crate them for an hour while you type a paper due at midnight for class.
As I am giving you this ever-so-important advice by typing this story, I have Scout chewing my brand new backpack and Casper screaming bloody murder because I won't let him on the bed.
So yes, puppies are cute, they are loveable and fluffy and I'm not going to lie, they are a hit with the ladies.
I love my little nuggets to death and will train them to be great dogs. But when someone advises you that they are a big responsibility, listen, and wait until the summer when you have some extra time on your hands.
Oh, and one last thing, whatever you do, do not get two of them. Talk about biting off more than I could chew.