We asked our student journalists to pick one word that describes what they would like to see more of in their lives this year, and expound on those thoughts, and here is what they have to say.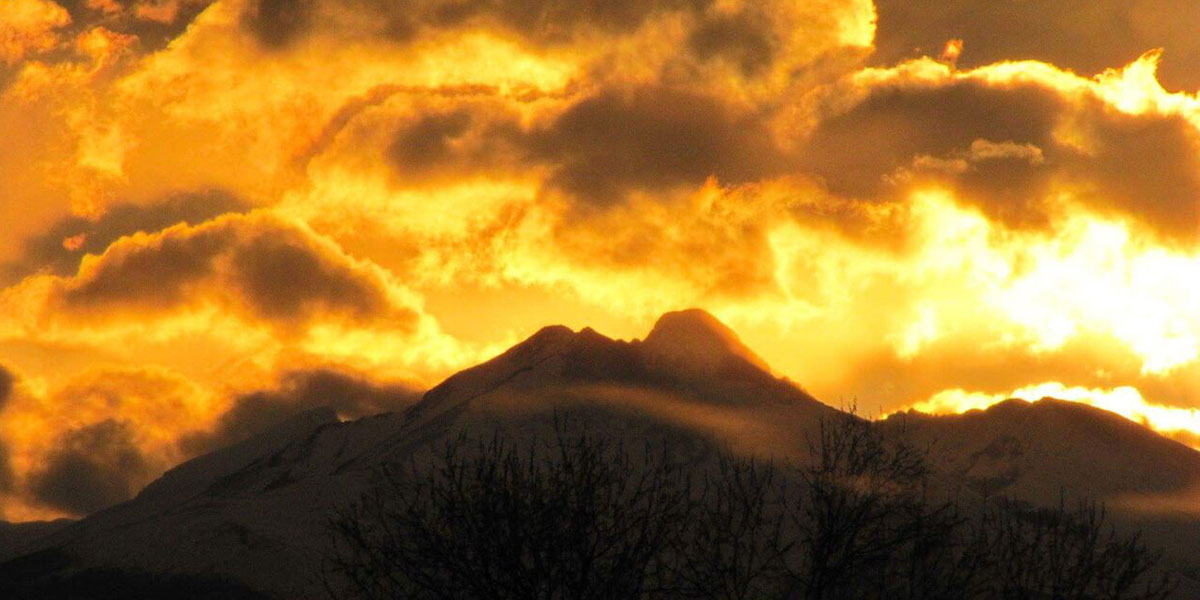 Photo by Ethan Metzler
__________________________________________________
Management
By CHRIS HODGES
I want to be a better time manager and procrastinate less.
Usually when I procrastinate I am using my cell phone or on YouTube.
It is very frustrating because I usually procrastinate when I am supposed to be doing a paper or a project.
I do not know why, but it is easier to focus when the last minute arrives.
I am considering getting rid of all my social media accounts except my facebook account.
This is because I use facebook to keep up with what is going on in the world.
If I don't get rid of my social media accounts, I will just put my cellphone in a drawer until I am done working.
---
Clarity
By ELIZABETH HON
At this point in my life, and in the lives of many friends I've spoken to, there seems to be many uncertainties.
I am constantly asked, what's my major, what career do I aspire to have, where do I want to live, and will I get my degree at Missouri Baptist or transfer?
At the age of 20, I do not have the answers to all these questions and more that circle my mind as well.
I believe that today society pushes for people to go to a four-year university and presents it as the only way.
Although there is nothing wrong with this as it is important to get an education, college is not for everyone.
This year I would like to gain clarity on what is best for me, not what I feel pressured to do.
In closing I hold onto Jeremiah 29:11, "For I know the plans I have for you," declares the Lord, "plans to prosper you and not to harm you, plans to give you hope and a future."
---
Compassion
By MICHAEL KLUSSMAN
One thing I want to see more of in my life this year is compassion.
Over the past year there have been events which have deeply divided us as a people, a nation and a world.
In addition, we have become more self-centered, caring about ourselves and our opinion, not considering how our words and actions affect those around us.
People today are quick to judge and criticize others based on appearance, status or beliefs.
In Mark 12:31, Jesus tells His followers to love your neighbor as yourself, mentioning how there is no commandment greater than this.
While I have begun to implement this attitude in my own life, I hope to see others take strides in their own lives to show more compassion.
Instead of judging, I hope we can become a people who accept others for who they are and agree to disagree on certain issues.
---
Unafraid
By SHELBY WANNEMUEHLER
I desire to be unafraid.
I desire being willing and open to go where doors begin to open.
I desire the perseverance to continue knocking on new doors after old ones close.
This year includes a lot of excitement and uncertainty.
I desire being unafraid of the future despite the unknown.
It is easy to let fear run my decisions and my life.
In spite of my desire to be in control, I want to live unafraid through the abandonment and freedom that comes from knowing the only One who has any control.
---
Contentment
By DAMARIS WYAND
Of all the words that could define this year, I would like to become more content.
Trusting God with the unknown is so difficult, but there's no question that we are called to trust in periods of waiting, despite the difficulty of surrender.
He works all things for our good and His glory. He is righteous, just and merciful to us and nothing happens that escapes His sight.
Still I don't want to trust, still I wish for something different, still I try to take things into my own hands.
All this leads to the weight of the world resting on my shoulders because every single thing is dependent on my ability to make my life into my definition of "ideal."
But my "ideal" is different than God's and only brings me glory.
How will I get to a place of contentment? Through prayer daily and hourly that God would remind me of His goodness and through the constant re-surrender of my thoughts and desires.
He has been faithful before and He will be faithful again, that is reason for trust in the waiting and uncertainty.
May this word increasingly define my life: content.