Posts Tagged 'Tim Ezell'
From St. Louis television personality to pastor at The Journey, a large progressive church with several sites in the city, Tim Ezell has done it all. He has emerged from a dark place of alcoholism to a Christian leader in the media industry, and through it all he's managed to maintain an infectious sense of humor.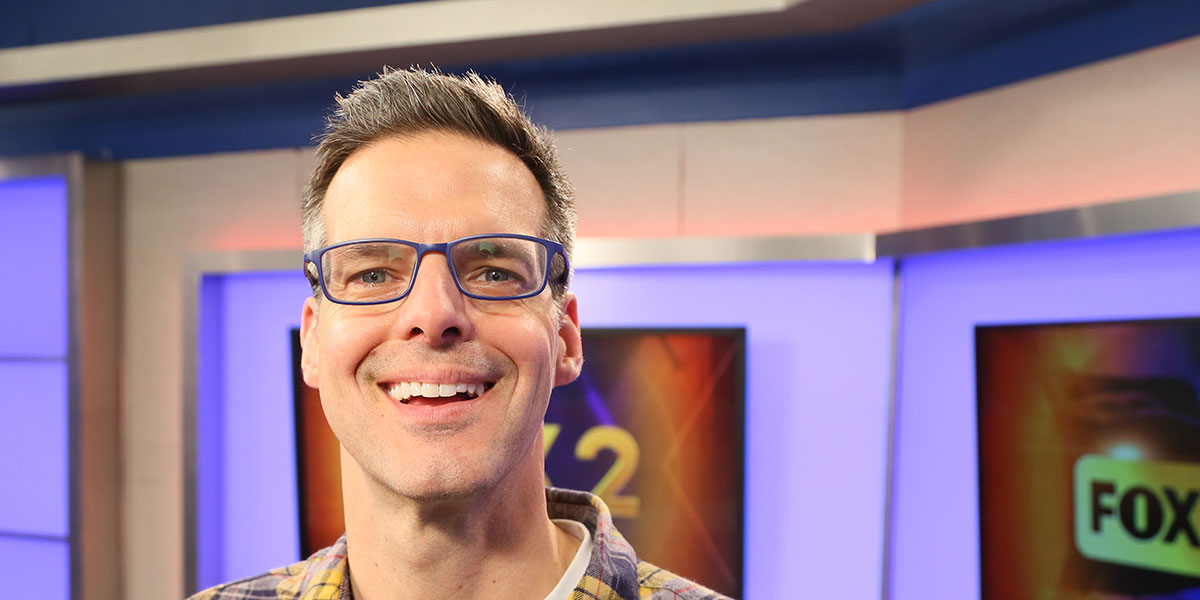 Photo courtesy of Fox 2
Tim Ezell always seems to have a smile on his face, and with good reason. He is a beloved St. Louis TV personality, a Christian, husband, father and former church pastor, and he brings his poignant stories to the MBU Communications Department's spring edition of Media Talk, set for noon Tuesday, March 26, in the Recital Hall at MBU.