I never imagined that God would use a wild mustang to bring me closer to Him, but Outlaw was proof that the Lord works in mysterious ways.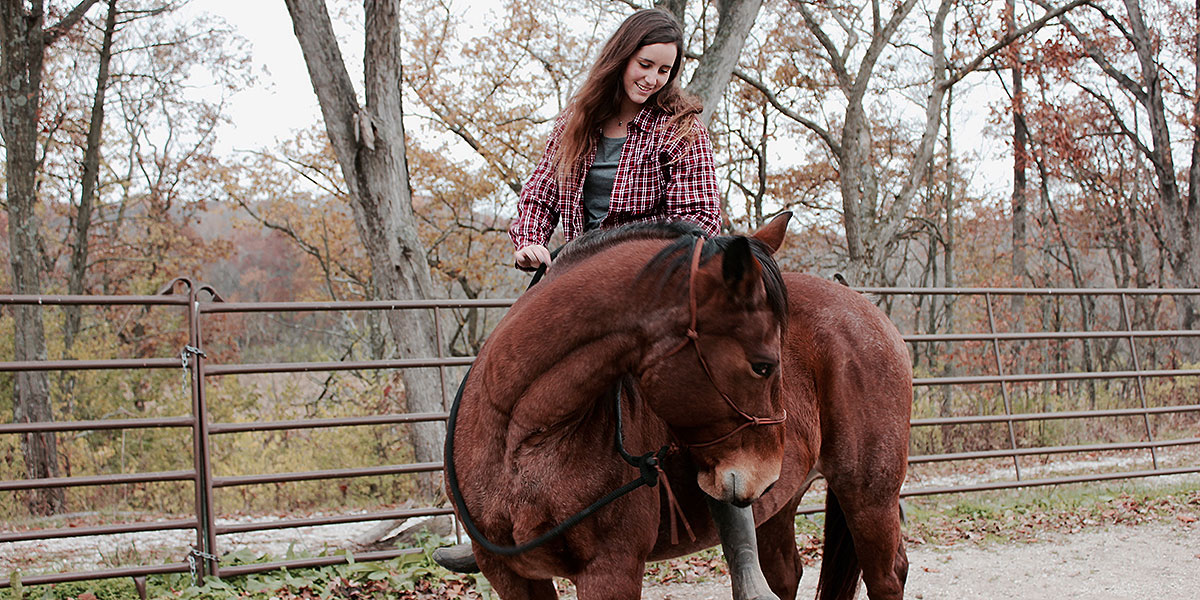 Photo by Carly Stevenson
Working at a children's ministry in September 2018, senior Dani Jo Stevenson rides bareback on Hero, an American Quarter horse. Stevenson used only a halter to lead Hero in flexion exercises, which she uses with every horse she trains.