You would be hard-pressed to find a harder working group of students than the MBU Timeline Broadcast Team, who display their work in front of the student body every Thursday before Chapel, and last semester did the weekly broadcasts with only three members.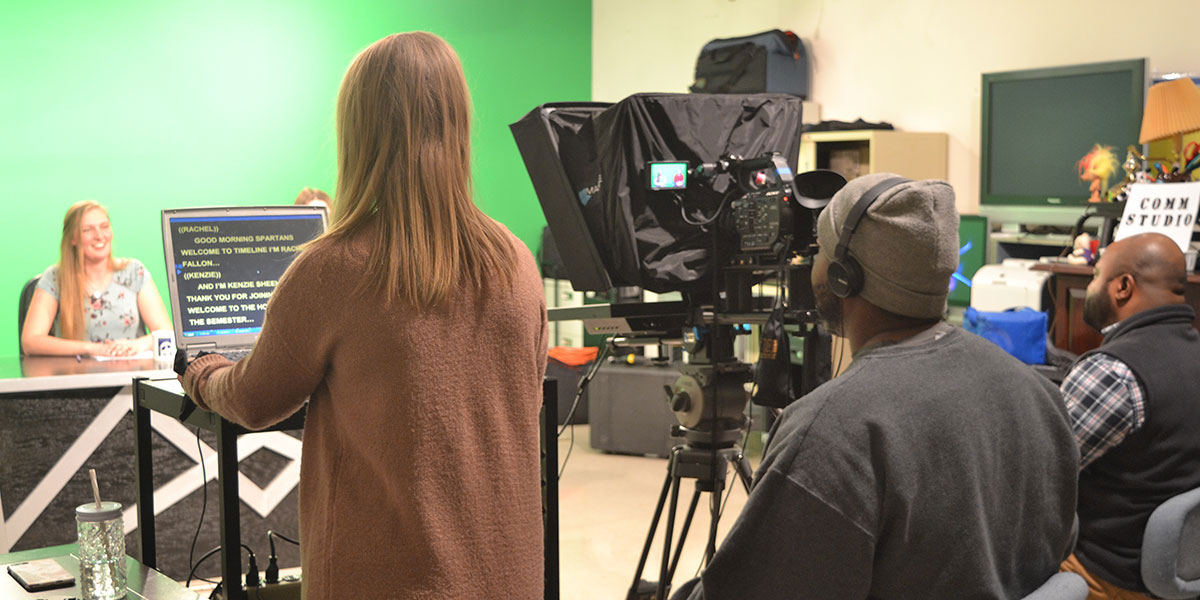 Photos by Holley Dinkins
MBU Timeline Broadcast team members, left to right, Rachel Fallon, Haley Sandvoss, Jordan Hall and instructor Alonzo Medcalf shoot a recent broadcast in the Production Studio. Each week the broadcast airs in Chapel and also gets posted on the student news website, MBU Timeline.