St. Louis history has been closely intertwined with American history since the founding of the city. But St. Louis is also connected with another, often overlooked, part of history, and that is the deadly practice of dueling, which often took place on a small strip of land in the middle of the Mississippi River.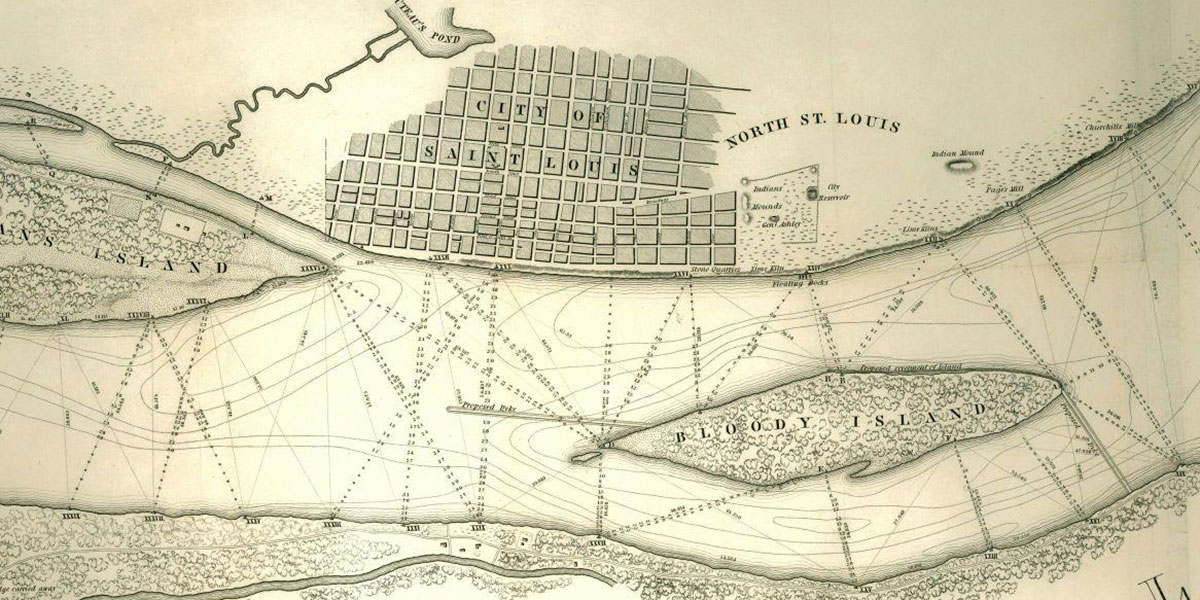 Photo courtesy of Missouri History Museum
A map of the St. Louis riverfront and Mississippi River from 1837. Bloody Island is easily spotted as a prominent feature of the river at this time.