When you grow up with your dog being one of your best friends, it can be difficult to say goodbye when they grow old, but you can rest assured the memories you have made together will last forever.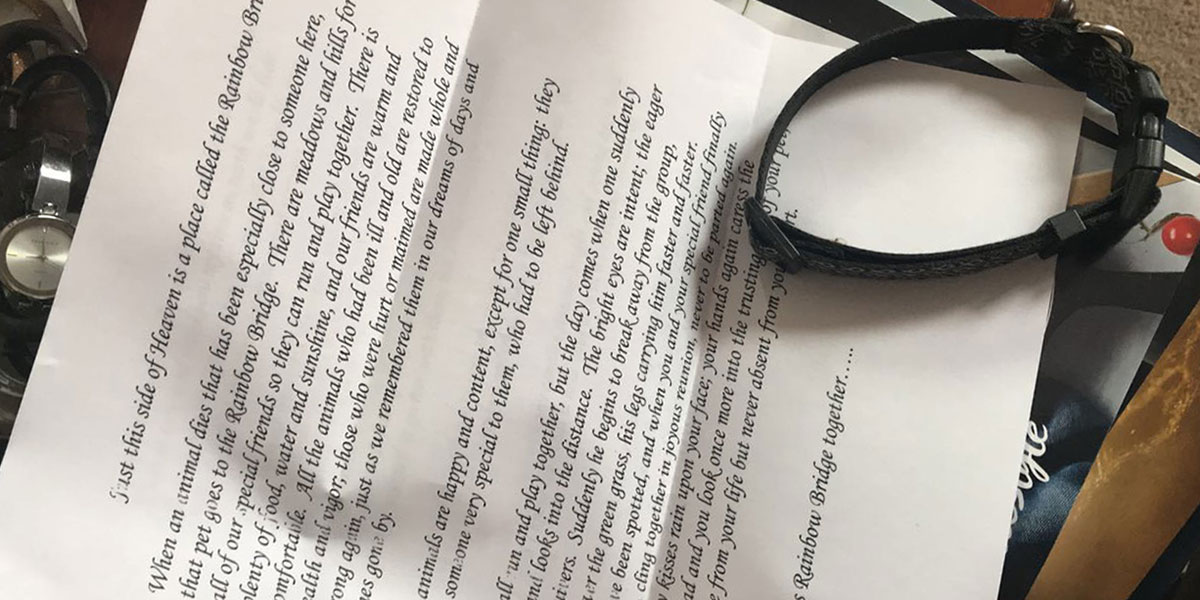 Photo by Anika Conley
In this letter about pets who have passed away there is reference to Rainbow Bridge, a fictitious wonderful place where our beloved pets go after they have died. When my dog Max died, his veterinarian sent us this comforting note.