Posts Tagged 'Jona Oesterling'
The Missouri Baptist University men's soccer closed out a record-breaking season by claiming the AMC conference title, winning 2-1 in overtime, for the first time in MBU history.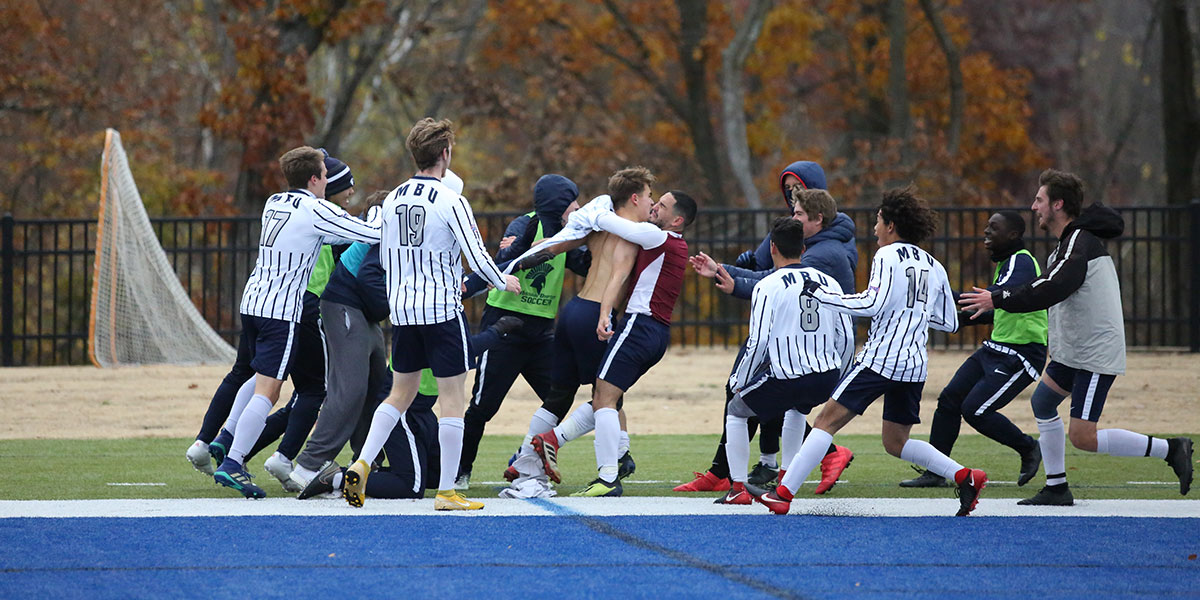 Photo by John Wood
After scoring the game-winning goal in overtime and ultimately leading the MBU men's soccer team to the NAIA National Tournament, freshman Jona Oesterling joins his team in celebration. The Spartans, ranked No. 26, travel to Marshall, Missouri, to play the Missouri Valley Vikings, No. 5 seed, on Saturday, Nov. 17.