Democrats in the House plan to offer President Donald Trump $5 billion for border security, with hopes of reopening the federal government, but it will not include any new structures like the border wall Trump has made a cornerstone of any compromised budget proposal. Meanwhile, as the shutdown lingers on, entering its second month of the longest shutdown in history, we see families being affected by the furloughs. Today our student journalists are blogging on their thoughts about the historic government shutdown.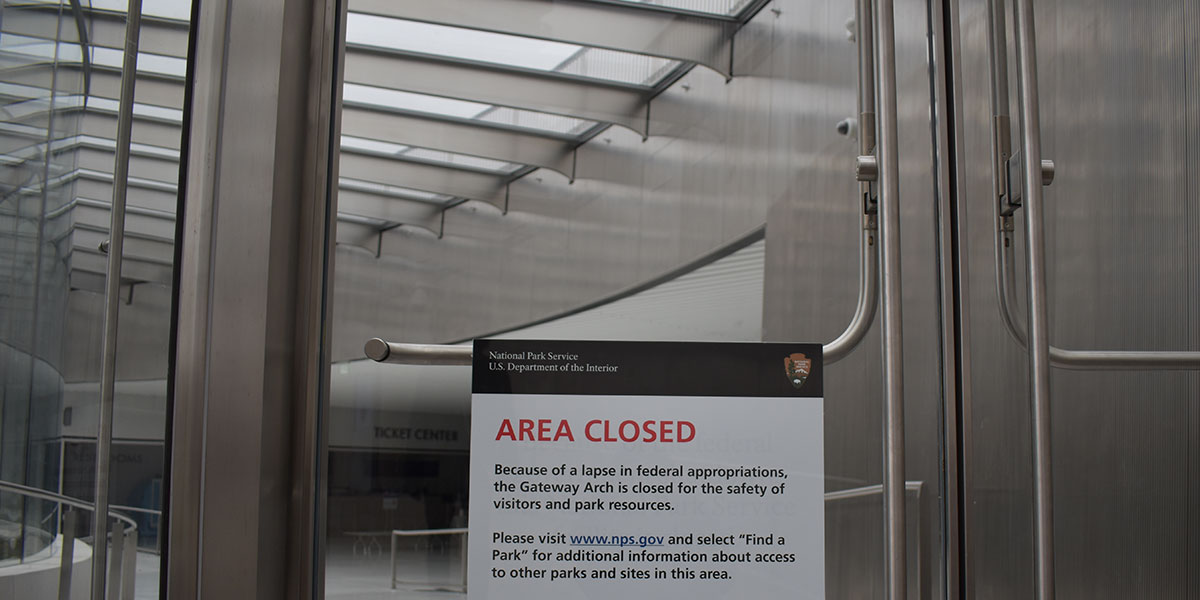 Photo by Madison Sullivan
As the U.S. government shutdown enters its second month, compromise might finally be in sight, but for now parks like St. Louis' Gateway Arch continue to be closed to tourists, negatively affecting the economy of the city and state.