Many people have a defining moment that changes their life forever, and for MBU professor Dr. Matthew Bardowell, this was when he saw, "The Fellowship of the Ring," in 2001. The film inspired Bardowell and instilled in him a passion for literature, something he wishes to share and ignite in MBU students.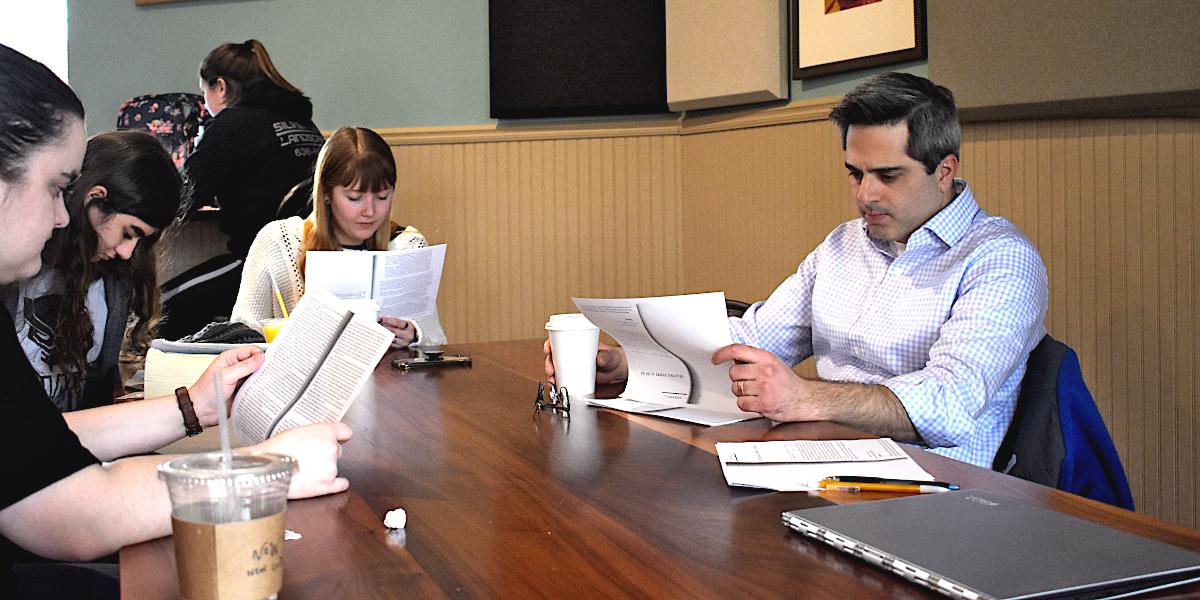 Photo by Mason Arledge
Dr. Matthew Bardowell discusses the structure of a short story with English students at a monthly Creative Writing Club meeting. Bardowell instructs many of the upper-level English and British literature courses.